World Bicycle Day is not just every June 3; it's not even a one-day-once-a-year big time event in this part of the world. Pedaling has become part of everyday life – it's any day in the calendar in Iloilo.
Biking took the centerstage during the lockdown because of the Coronavirus pandemic as a means of mobility among Ilonggos. Health workers, government personnel, and essential service providers pivoted from the use of private and public transport to biking.
In fact, this year's theme: "Uniqueness, versatility, longevity of the bicycle and simple, sustainable, affordable, reliable, means of transportation," described the character of Ilonggo bikers and who were looked up to for its resilience in the midst of the health crisis.
Now on its 3rd year, the World Bicycle Day was declared as an outcome of a struggle. It is a success story of Leszek Sibilski's crusade for bikers all over the globe. A Polish-American sociologist, Sibilski is a track cyclist and he holds a degree in education and sports science.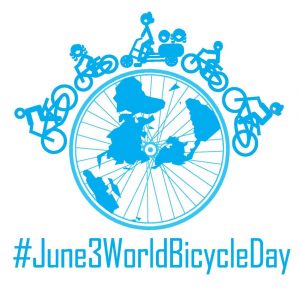 In April 2018, 56 countries supported Sibilski's call and the UN General Assembly declared June 3 as the World Bicycle Day that we have come to know today.
Since then, Member States were encouraged to develop and implement programs and projects or conduct activities that promote biking. In particular, Member States were urged to do the following:
To devote particular attention to policies and programmers to include the bicycle in national and sub-national development.

To improve road safety and integrate it into sustainable cycling mobility to protect pedestrian safety.

To encourage stakeholders to emphasize the use of the bicycle as a means of strengthening education, including physical education, preventing disease, promoting tolerance, mutual understanding and facilitating social inclusion.

To adopt best practices and means to develop and promote the culture of cycling in society.
#WorldBicycleDay is everyday in Iloilo
According to the United Nations, the World Bicycle Day is a celebration of the bicycle and, of course, of bikers who use it for various purposes.
Many roles of the Member States are being fulfilled by various local government units in Iloilo and in Panay and Guimaras island, and with active efforts from the private sector and citizens groups.
The multi-sectoral efforts in Iloilo have made biking an integral part of everyday life.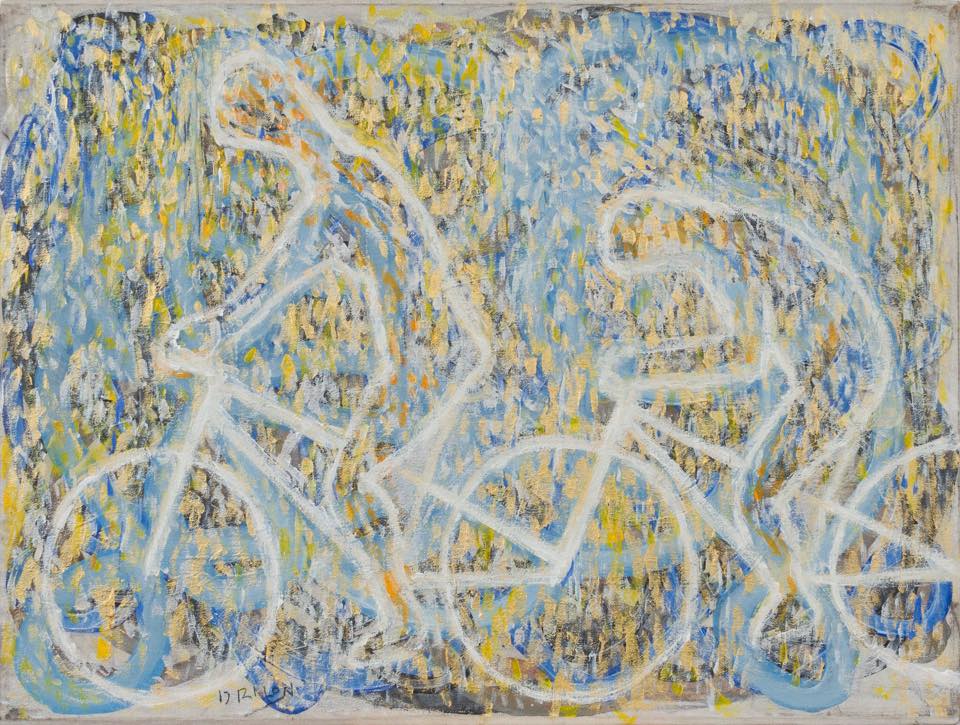 You see bikers all year round on the roads, rain or shine, and even with the pandemic. Many Ilonggos commute to work using their bikes, whether they are from nearby municipalities or residing within the communities in the city.
As an economic, political and education center of the region, Iloilo has experienced rapid development with new road construction integrated with bike lanes. Bike infras and facilities were established in response to bike advocacies and calls for inclusivity by mainstreaming of biking in development.
Also read: Iloilo to Oton bikeway to enhance #IloiloBikeCapitalPH
As a result, government centers, workplaces, commercial districts, townships and malls have also established bike racks for the convenience and security of bikers.
The United Nations likewise emphasized the significant health benefits as a regular physical activity of moderate intensity, together with walking, cycling, or doing sports.
The Ilonggos are well-aware of its health benefits, as such, biking became a popular physical activity next to walking and jogging. The Ilonggos enjoy its dual benefits. Biking as a means of transportation reduces the risk of heart disease, stroke, certain cancers, and diabetes, among many health issues.
Accordingly, these benefits are translated to the economic advantage of a biker in the long run.
In a span of one year, health buffs and leisure bikers have increased in Iloilo and it can be considered one positive outcome of the pandemic.
World Bicycle Day increases solidarity
Apart from health and economic benefits, biking promotes solidarity and it helps develop a sense of collectivism and community.
Iloilo City, in particular, became a recipient of bike donations for the use of frontliners and community leaders. Bikes improved mobility and it increased efficiency and quality of service.
The bicycle likewise served as a catalyst for solidarity and it strengthened camaraderie. This is manifested by bikers who populate the protected bike lane along Sen. Benigno Aquino, Sr. Avenue and on the bikeable sections of the Iloilo River Esplanade, particularly Esplanade 3 to 9 which stretches from the Diversion Road up to the Muelle Loney at the downtown area.
Weekend rides to rural and provincial areas have become regular and "road less travel" routes now serve as an attraction to many bikers who brought to social media platforms the unadulterated beauty of landscapes, seascapes and remote locations that can only be reached through a bike.
Moreover, biking also activated citizens participation and it improved governance resulting in enhancement of plans, better budget allocation, and support for advocacy campaigns.
Read: #IloiloBikeCapitalPH a success model for LGUs
From a handful of groups a few years back, Iloilo has now around 200 existing organized Ilonggo bike groups or perhaps more.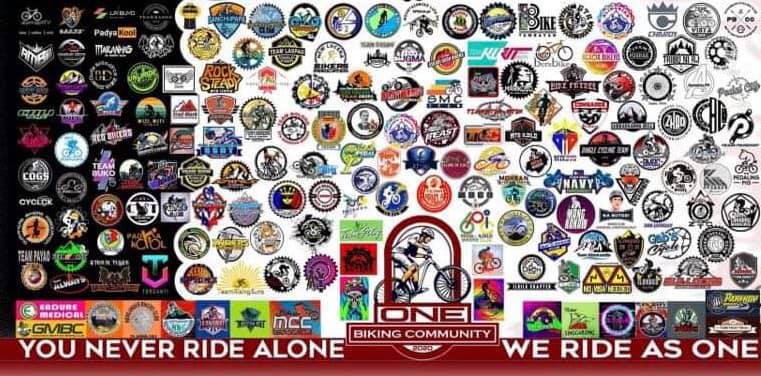 Iloilo is a tiny dot in the global map of biking nations but for a good reason, it's considered as the #BikeCapitalPH.