The peoplesdoman.net is a news website managed by Ted Aldwin E. Ong. The site was formally established in October 2019.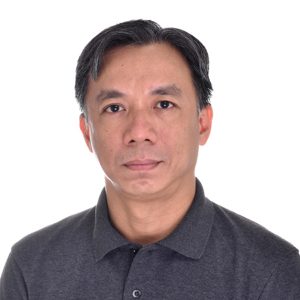 Ted is a riter, freelance journalist, opinion writer, documentarist, and blogger. He writes for numerous media organizations and institutions on a range of different topics. He also provides media partnerships and communications consultancy work to various private, public, and non-profit organizations.
His journalism and communications vocation is overlaid over his work as a social activist, development worker, and communications specialist. The scope of his involvement is wide-ranging from selected corporate entities, public relations institutions, government agencies, up to campaigns and advocacy groups, non-government organizations, civil society networks in Region VI and in the Philippines.
The peoplesdomain.net serves as a repository of his written materials, advocacies, news reports and promotions of products and services for partner entities.
Read Misreadings: The Making of People's Domain online
Since 2014, his opinion pieces is carried by the Iloilo Metropolitan Times as a Senior Writer under the management of the No Boundaries Advertising and Events. He has served Rappler Move.PH as a lead mover for Iloilo from 2015 to 2017.
Ted is a three time fellow of Probe Media Foundation's fellowship program, a fellow of the 20th Graciano Lopez Jaena Community Journalism of U.P. Diliman – College of Mass Communications on Science Reporting in 2016, and by the Philippine Center for Investigative Journalism in 2017. He is also a fellow of the Center for Power Issues and Initiatives.
He is a member of the Philippine Association for Media and Information Literacy (PAMIL), Dakila Media Collective for Modern Heroism, Iloilo Bloggers Society (IBS), and EAVI Media Literacy for Citizenship or European Association for Viewers Interests, a Brussels-based non-profit organization.
Peoplesdomain.net is a member of the Publishers Association of the Philippines (PAPI).