Filipino and Indonesian domestic workers in Hong Kong were among the beneficiaries of a health education drive by Médecins Sans Frontières/Doctors Without Borders (MSF).
The group's emergency medical team arrived in the territory late-January to reach out to domestic workers and various vulnerable sectors like the elderly, visually-impaired persons, homeless people, ethnic minorities, migrants, and asylum seekers to share prevention measures and simple coping mechanism using psychological first aid through a "training of trainers."
According to MSF, Hong Kong is home to approximately 210,000 Filipino and 180,000 Indonesians domestic workers, respectively, but who found COVID-19 health information challenging to comprehend considering that information materials were primarily presented either in a Cantonese or English language.
Feeling of fear and anxiety
MSF have observed a general sense of fear and confusion among the vulnerable sector and overseas workers while the virus was on the rise.
"I am afraid of the disease," said Filipino domestic worker Nherieda but "I want to be a responsible person by protecting myself and others. I feel that a reliable source of information is vital for me."
Unlike in the Philippines, there are no available COVID-19 information material written in Tagalog in Hong Kong and Filipino workers like Nherieda have to rely online in order to access comprehensible information materials that are available back in the country.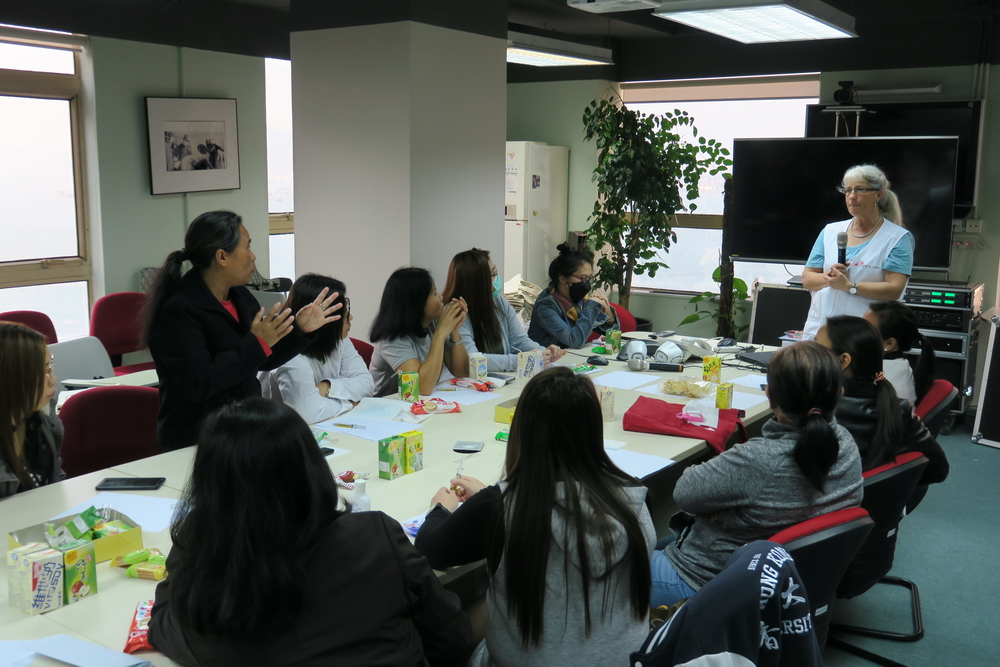 Indonesian domestic worker Suci, on the other hand, have shared a more serious yet a common concern among Hong Kong domestic workers in the hands of their employers since the onset of the pandemic.
Suci revealed that her employer was worried that she would be infected with the virus; hence, she was advised not to go out of the house. Anxiety, however, have gotten a hold over Suci who worry regarding her welfare if ever she catches the virus and the eventual trouble that it might cause on her employer.
"It's hard to tell if we are infected or not," said another Filipino domestic worker Bessie who has been working in Hong Kong for nine years.
One elderly person who was afraid of contracting the virus had put on two face mask altogether saying that "wearing two mask is not correct, but I want to protect myself."
Another person vented that she disinfected her hands until they were about to crack because she is worried that her baby will be infected by the virus.
Using education to empower the vulnerable
To help address the information gap, MSF started the ground work for health education drive.
The group initiated health education activities like learning sessions, group forum with Q&A, and it produced Information, Education and Communication or IEC materials.
"Everyone has a role to play in maintaining a healthy environment and by protecting, not just yourself but others too. The effort must come together to ensure maximum effectiveness," shared MSF nurse Eliza Chang who is responsible for infection control and prevention.
The Q&A was designed by MSF medical team to allow the participants to bring up their most specific and pressing personal issues about COVID-19 and so that it can be resolved objectively. The IEC materials like leaflets in Tagalog and Bahasa Indonesia language was also produced to empower the likes of Nhereida and Suci.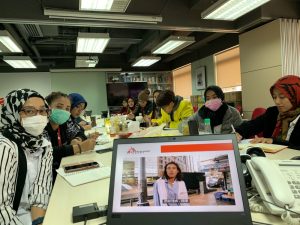 This is normal, but many people may not know how to deal with these feelings," said Gert Verdonck, emergency coordinator of MSF in Hong Kong.
"The approach of our team is to build upon human connections using the value of face-to-face interactions. Being with vulnerable people in society and by listening on their worries, concerns, and doubts; we can help ease their stresses and anxieties," underscored Verdonck.
MSF has conducted over 20 health education sessions with the members of the vulnerable communities in Hong Kong. It aims amplify its mental health activities in order to reach more individuals who are affected by the pandemic.
"I would have received information regarding the Coronavirus online, but it is different when you learn about it through a face-to-face interaction with others," said Bessie after attending the health education activity of MSF.
"The lessons and experiences that MSF have gathered in Hong Kong will serve as basis for similar projects in other countries that we have existing medical activities. It may sound simple, just a small contribution to the immense overall response to the outbreak, but it makes a difference as we face this pandemic," Verdonck said.