The Department of Tourism – Region VI (DOT-VI) once again assisted six provinces and two highly-urbanized cities of Western Visayas in "crisis-proofing" their respective 3-year Tourism Development Plans (TDPs) which were formulated before the pandemic.
The regional office facilitated a two-day virtual Tourism Crisis Management Planning-Workshop held August 9-10, 2021 to enable LGUs to integrate a much-needed crisis management plan on its respective TDPs.
The Tourism Crisis Management Planning (TCMP) workshop was attended by tourism officers, planning officers, disaster risk reduction management officers, and LGU tourism council members of the six provinces, two highly urbanized cities, and Municipality of Malay for the Boracay Island.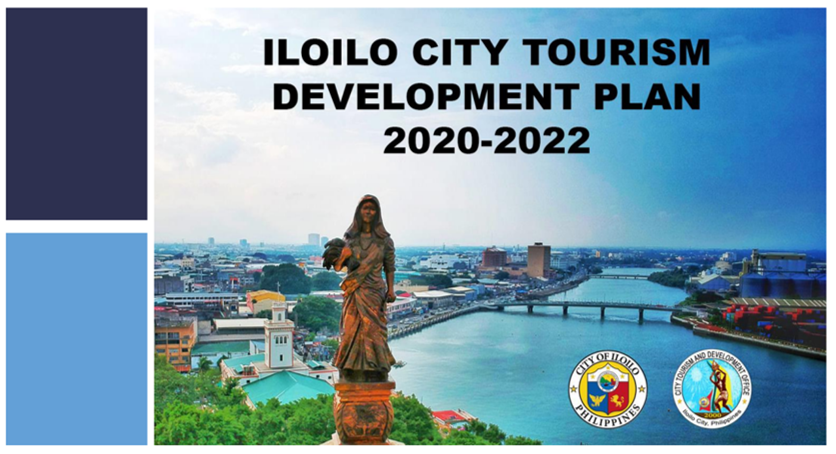 The Western Visayas region is comprised of six provinces namely; Aklan, Antique, Capiz, Guimaras, Iloilo and Negros Occidental. Two highly-urbanized cities serves as major gateway to various tourism destinations – Iloilo City in Panay Island and Bacolod City in Negros.
The TCMP workshop was organized to give tourism development officers the knowledge on how to integrate crisis management in the TDP and learn how to apply crisis management in tourism initiatives, use the tools, and accomplish templates that can be integrated into specific sections of their TDPs.
The resource person and facilitator of the workshop was Environmental Planner and Development Specialist Evan Anthony Arias.
DOT-VI crisis-proofing is timely and useful
According to DOT-VI, the crisis-proofing workshop was highly-appreciated by the participants and they recognized the significance of integrating a crisis management plan in the TDP.

"The workshop is very helpful in terms of updating our TDPs and especially during this time when the tourism sector has been greatly affected by the pandemic," said Junel Ann Divinagracia, Iloilo City Tourism Officer.
"The step-by-step process in the Crisis Management Planning workshop made its integration in the TDP easier," expressed Iloilo Provincial Tourism Officer Bombette Marin.
"We are loaded with information and ideas that are timely. This workshop afforded us to enrich our knowledge in tourism crisis management," shared Al Tesoro, Capiz Provincial Tourism Officer.
Crisis-proofing makes better program prioritization
Crisis-proofing and putting the TCMP in place is intended to improve program prioritization among LGUs and it will enable them promptly respond on the needs of its tourism stakeholders.
"Our reformulated TDP with crisis management component will be our guide to properly, effectively, and strategically address tourism risks and on how we navigate to move forward," declared DOT VI Director Cristine C. Mansinares.
Read: DOT-VI welcomes Cristine Mansinares as OIC-RD
Considering the challenges presented by the pandemic to the tourism sector, the TCMP will allow tourism officers to factor risks in prioritizing domestic tourism, respond on preferences of tourists by improving product-market matching, and better support services through safe mobility programs and infrastructures.
The six provinces and two highly-urbanized cities in Western Visayas was able to craft Provincial/City TDPs in 2019 through a collaborative initiative between LGUs and DOT-VI then under the term of Atty. Helen J. Catalbas.
The collaboration underwent a series of planning workshops with tourism officers and stakeholders. The process resulted in a draft TDP in December 2019.
Since then various LGUs have adopted the 3-year TDP as a guide in developing projects and programs for their respective geographical areas. However, the onset of the Coronavirus pandemic and with lockdowns in the first quarter of 2020 affected the role out of the plan, especially that it was deficient of crisis management component.
The recently conducted tourism crisis management planning and formulation of TCMPs of the LGUs will be integrated in the TDPs this September 2021. It is foreseen to help fast track the recovery of the tourism sector in the region.
Mansinares is now Regional Director
The integration of the Tourism Crisis Management Plan to the TDP is among priorities of the newly-appointed Regional Director of DOT-VI.
Cristine C. Mansinares secured the top post four months after being assigned as OIC-Regional Director following the retirement of Atty. Helen. J. Catalbas.
Read more details here: Cristine Mansinares now heads DOT-VI
Mansinares joined the DOT regional office in February 2020 as Chief Tourism Operations Officer. She was then appointed OIC Regional Director in April 2021, and eventually Regional Director starting August 2021.
The appointments of Mansinares to various positions up to Regional Director is backed by Tourism Secretary Bernadette Romulo Puyat.