Union Bank of the Philippines (UnionBank) has partnered with the Philippine Stock Exchange (PSE) for a joint initiative that will promote financial inclusion by helping financial services stakeholders become professionally future-ready through collaboration and co-creation. The partnership was made official through a memorandum of understanding that was signed by the two parties last March 20 at UnionBank's head office in Pasig City.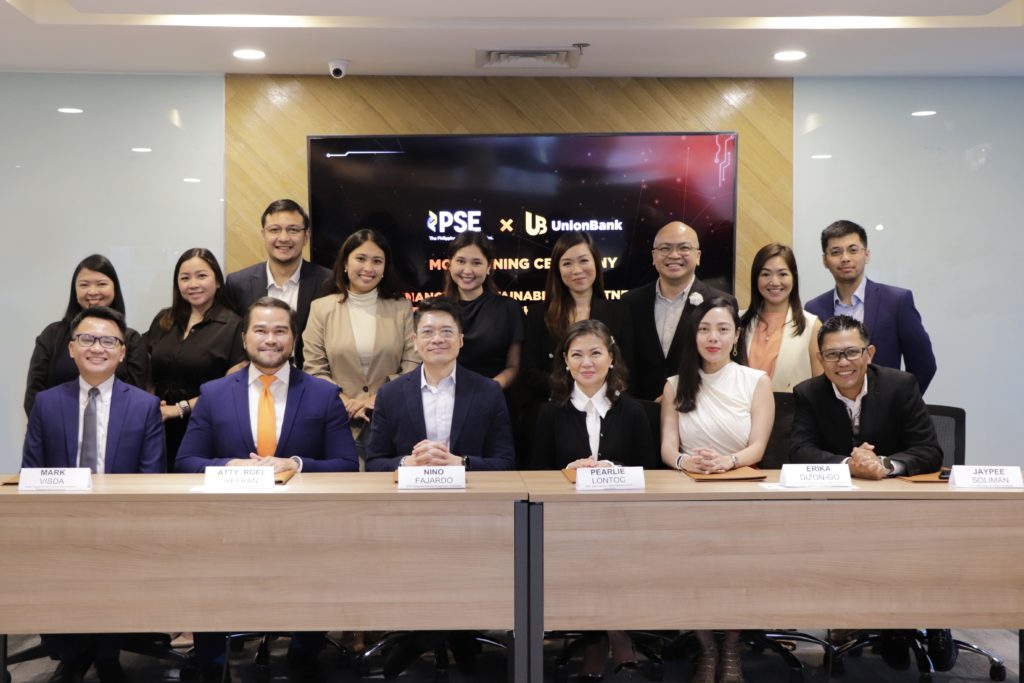 Through the partnership, UnionBank and PSE aim to continuously provide relevant solutions for the fintechs, tech companies, digital service companies and corporate clients of UnionBank. These will range from digital solutions that will address different needs, to capacity and capability building activities anchored on strong financial wisdom.
Also read: UnionBank Talks About Digital Innovation Positively Impacting the Philippine Economy
Erika Dizon-Go, UnionBank's Head of Fintech Business Group, Open Finance, and Digital Services Center of Excellence, mentioned that many companies have challenges in securing the necessary financial capital to expand, diversify, and eventually grow. The UnionBank and PSE partnership is meant to address this gap. "We're not just here to show our clients one specific approach for funding, we're also here to take part in delivering meaningful impact on our customer's overall economics, by taking an active role in their road to success", she said.
"This partnership with PSE will allow UnionBank to help open this path for our clients, because as a bank, we are also intrinsically invested in their progress for a better economy, and ultimately, a better country," Dizon-Go said.
PSE Chief Operating Officer Atty. Roel Refran cited how technology has changed the rules of the game for investors for the better, as they now have more options because of how democratized certain opportunities are. "On our end, it is the same principle. With technology, we hope that the mom-and-pops would not just be confined to traditional investment opportunities, and that the big boys would not anymore have a monopoly but will still have opportunities."
"We're excited because UnionBank is a trailblazer in a lot of ways, in different areas, not just in terms of technology, but also really in reaching out to the consumers," Refran said.
In her closing statement, Dizon-Go underscored that UnionBank is inclined to collaborate with the Philippine Stock Exchange as the creation and growth of stock markets in modern times has often been associated with economic transformation, which has also been related to technological and cultural change.
"It is our hope that UnionBank is also able to further support PSE for their data science capabilities through our data-as-a-service product to standardize with quick and comprehensive information to become publicly available, which should in turn enable the creation of an investment environment where buyers can access a broad range of opportunities and choose what best suits them," Dizon-Go said.