Philippine Reef and Rainforest Conservation Foundation, Inc. (PRRCFI) and partners launched four waste management innovations in Talisay, Negros Occidental.
The initiative was implemented under the "Women Waste Workers for Wala Usik: Co-Designing a Circular Economy and undertaken by no less than the Talisaynon waste workers. The effort was made possible in collaboration with The Incubation Network and the City Government of Talisay, and PRRCFI.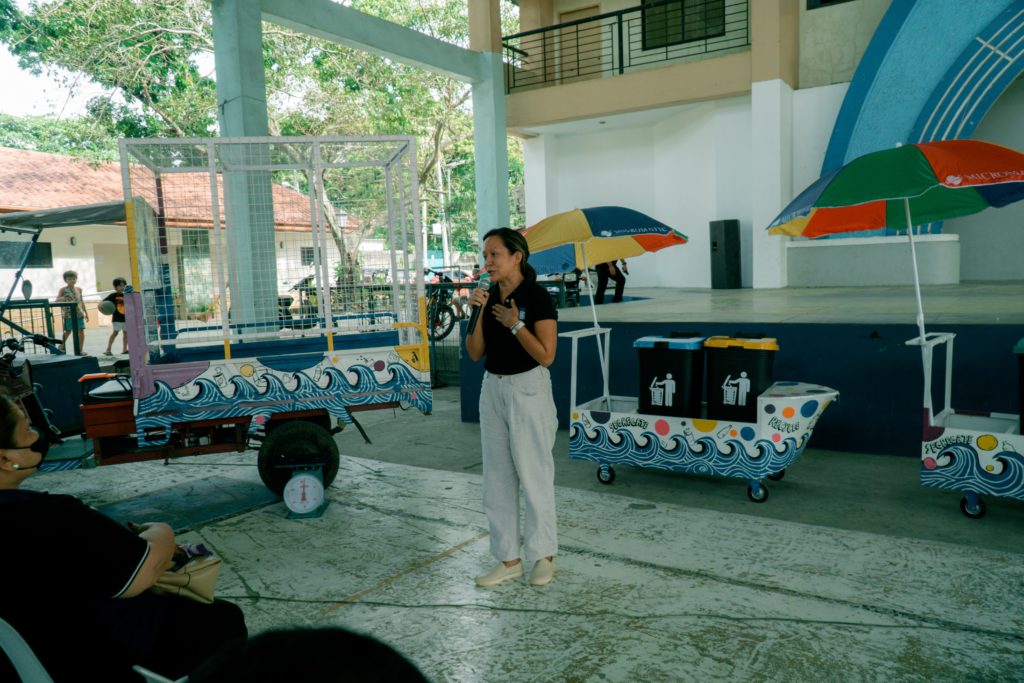 The Philippine Reef waste innovations launched were e-mobile junkshop, a customized kariton or push cart, new segregation bins, and a materials recovery facility (MRF).
These solutions were funded under the Circular Economy Empowerment Fund (CEEF) and realized from the waste workers' collaboration with stakeholders in a design thinking process, wherein they identified aspects of their job that can be improved.
The workshop was facilitated with the guidance of PRRCFI and its partners, namely: City Environment and Natural Resources Office – Talisay, Provincial Environment Management Office, Technological University of The Philippines- Visayas, and special inputs from the San Carlos City Environment Management Office – CEMO.
Also read: PhilReef-LMAX Group partnered for stronger biodiversity work at Danjugan
Furthermore, the e-mobile junkshop is a vehicle that waste workers can use to go around barangays in Talisay City to collect recyclables and load up to 250kg of materials on it. It is electric, easy to drive, and can accommodate two passengers.
The customized kariton, on the other hand, is a pushcart with an umbrella, hooked sacks as containers for recyclables, waste bins, and a compartment for extra storage. The design promotes ease of use, with the material being lightweight and easy to maneuver. This innovation aims to make it more convenient for street waste collectors, particularly women, to go around with different containers for respective waste categories.
In addition, the project provided new segregation bins and MRF which are strategically positioned around Talisay City to reinforce proper waste segregation, reduction, and recycling practices.
The deployment of these innovations aims to assist and capacitate Talisaynon informal waste workers in their daily operations. The goal is for them to become more dignified and effective in doing their jobs while also building their confidence and ability to take leadership in their community.
Women Waste Workers for Wala Usik: Co-Designing a Circular Economy is a project that aims to increase awareness and inspire action toward gender-responsive waste management programs by local government units and their partners. It is an effort geared towards generating more support for women and men informal waste workers who provide essential frontline services to the community.
This collaborative project implemented by PRRCFI is one in the cohort solutions by The Incubation Network under its 'Equality in Plastics Circularity' program and the City Government of Talisay in Negros Occidental, Philippines.
Philippine Reef waste innovations is also supported by SecondMuse, The Circulate Initiative, Alliance to End Plastic Waste, Global Affairs Canada, and Affaires Mondiales Canada.