The Ilonggo Artists Festival Association (IAFA) will host a 3-day event with a costume and visual arts exhibit on July 30 and a cultural performance on August 1, 2020 at the Iloilo Convention Center.
The COVID-19 pandemic had a huge impact on the arts, festivals, and cultural heritage sectors. The crisis affected organizations, as well as individuals in the live events industry, wrote blogger and arts and culture advocate Gloria Concepcion Moralidad about the event on his Facebook timeline July 22, 2020.
Various arts and culture organizations try to uphold their mission, with some being indefinitely closed. Exhibitions, events, and performances are canceled or postponed, added Moralidad, with the the digital space now serves to maintain essential activities with minimal resources, to the safety of the public and cultural workers.
The event will be opened with KABANHAWAN: A Costume and Visual Arts Exhibit on July 30. The exhibit will run until August 1.
The costume design exhibit will feature the works of Hector Totong Gellangarin, Jun Ber Larroder, Michael Jan Dujon, Nell Bryan Martrizar, Nikki Xandrix Monares, Tata Blas Pinuela, and Yet-Yet Lopez.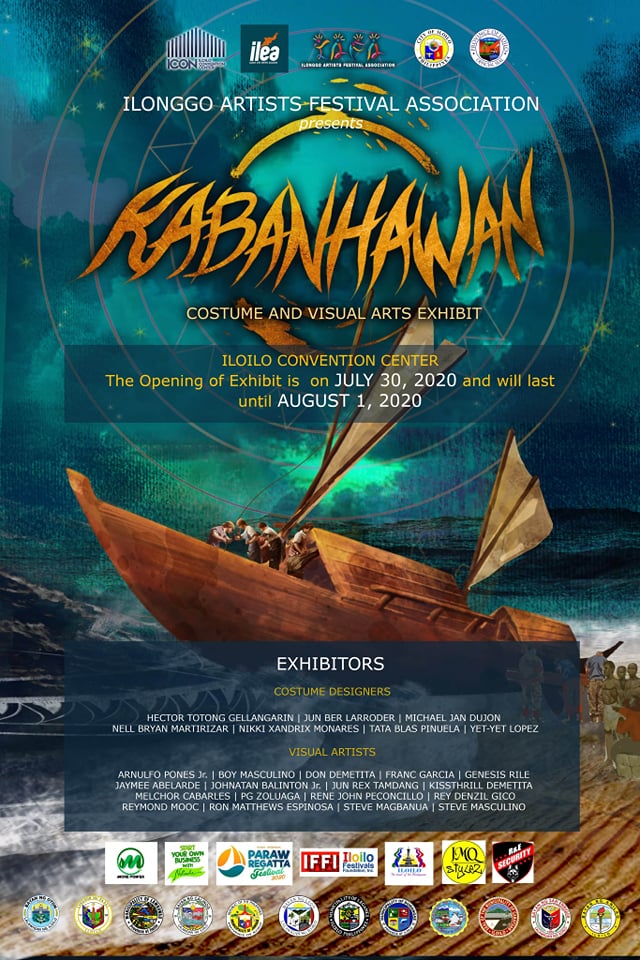 It will also put on show the works of Ilonggo visual artists, namely: Arnolfo Pones, Jr., Boy Masculino, Don Demetita, Franc Garcia, Genesis Rile, Jaymes Abelarde, Johnatam Balinton, Jr., Jun Rex Tamdang, KIssthrill Demetita, Melchor Cabarles, PG Zoluaga, Rene John Peconcillo, Rey Denzil Gico, Reymond Mooc, Ron Matthews Espinosa, Steve Magbanua, and Steve Masculino.
BALANGAY: An Ilonggo culture's journey through time will highlight the event with a cultural performance on August 1 at 6:00 P.M.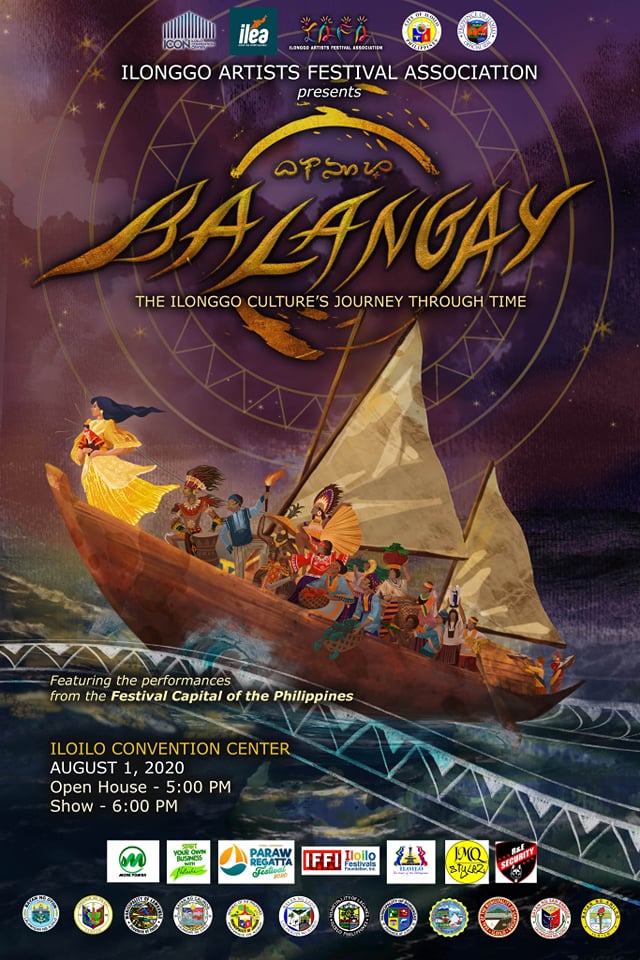 For more information visit the Facebook of IAFA officer Rheno Mar Segura Soqueño at https://www.facebook.com/rhenomars