One rare photo taken by Florence King Haro Erlano and posted on his Facebook timeline at https://www.facebook.com/wapogwapo.
The photo presents a beautiful mix of colors cast over the #Hablon landmark – a giant size public art installation like a hashtag on the grounds of Gaisano Iloilo City Center, along Benigno Aquino, Sr. Avenue (Diversion Road).
This public art is called #Hablon, wrote King Erlano, is designed by Balai Architecture and Urbanism and it honors the root success of the city centuries ago emphasizing the the four (4) section of a thread of a locally weaved fabric Hablon. The installation honors Iloilo's glorious past as a textile capital of the country.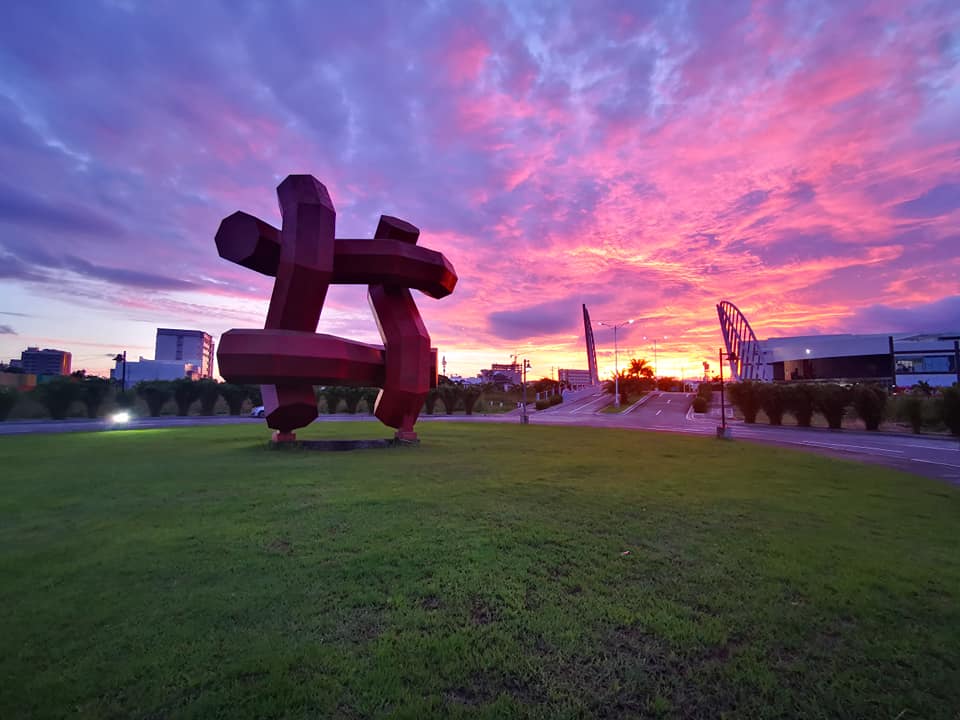 Florence King Haro Erlano is a Tourism Operations Officer at Iloilo City Government and the president of JCI Regatta – Iloilo. JCI is Junior Chamber International, an international service organization composed of young professionals and entrepreneurs.