Drawinxs Wednesday editorial cartoon for March 24 tackles one year after the declaration of community quarantine.
Unsurprisingly, it commemorates the rise of Coronavirus disease to record high since the community lockdown in Iloilo City last year. Between March 1 to 21,Iloilo City Epidemiology and Surveillance Unit (CESU) reported 351 new cases showing an 88.89 percent increase if compared to 195 infections recorded in the same period last month.
In addition, average daily count climbed up from 9 to 17.
Drawinxs Wednesday editorial cartoon captured the public confusion in recent days. Are we back to Enhanced Community Quarantine (ECQ)? Are communities with the highest infections recorded will be subjected to a new round of surgical lockdowns?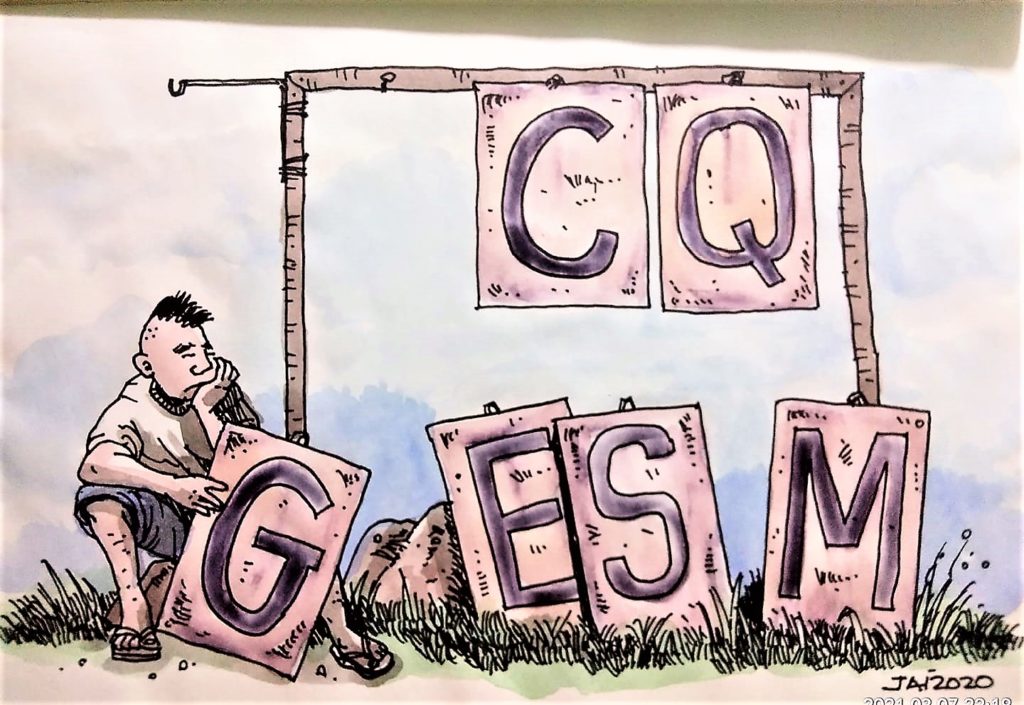 You can now wear your favorite Drawinxs editorial cartoon by going to https://printacoph.com/collections. See samples below.
Also see COVID-19 related editorial cartoon: The match-awaited vaccine against COVID-19. Will it save us this 2021?
Areas in Iloilo City with the most number of cases are the following:
Barangay Bolilao in Mandurriao district – 48,
Magdalo in La Paz – 28;
South Fundidor in Molo – 15;
San Isidro, 14;
Tabuc Suba, 11;
Sto. Nino Sur, 9;
Calaparan and Mabolo Delgado, 8 each;
Lopez Jaena Norte, Balabago, Buhang, Cubay Jaro and Quintin Salas, 7 each;
Balantang, Oñate de leon, Q. Abeto, and Veterans, 6 each; and
Lopez Jaena Sur, Bo. Obrero, Don Esteban, and MV Hechanova, 5 cases each.
Iloilo City Mayor Jerry Treñas has announced that he will conduct consultations with church leaders for adjustments in relation to the upcoming Holy Week-related activities.
Moreover, the members of the Iloilo City Government's COVID-19 Team will also meet March 23 with officers of various BPO (Business Process Outsourcing) companies to discuss necessary response measures to control the spread of infection in their respective areas after workers of a BPO company became positive following a team-building activity.