The Dept. of Agriculture-VI has urged food consumers to patronize local food. We have a long list that provide trademark to Ilonggos, it said.
Regional Executive Director Remelyn R. Recoter of the Dept. of Agriculture-VI has urged food consumers to patronize indigenous food resources and products that are locally-grown to help farmers face the adverse economic effects of the ongoing pandemic.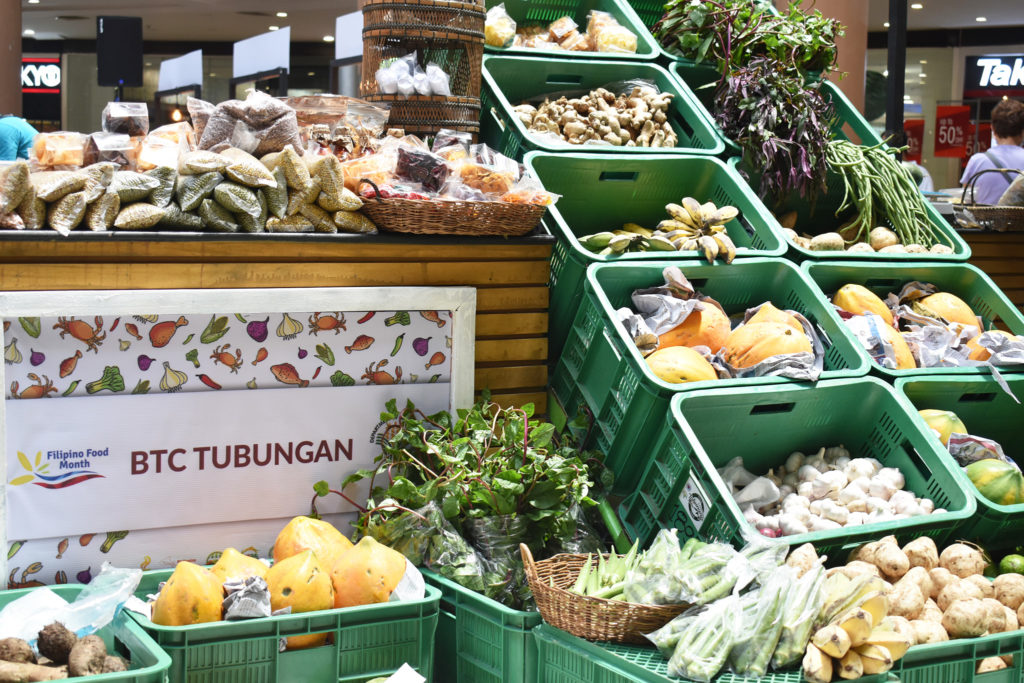 "We aim to create awareness among Filipinos of our indigenous food and this will also be an avenue for our farmers to sell their products and for the consumers to patronize our local products," she said during the kick-off celebration of Filipino Food Month (FFM) in Western Visayas on April 12 at Robinsons Place Iloilo.
The signing of Executive Order 469 in 2018 by President Rodrigo Duterte declares April as the FFM or the 'Buwan ng Kalutong Filipino". See cooking contest during the opening of
Filipino Food Month in Iloilo
Now on its third year of promoting, and preserving traditional food cuisines, the FFM celebration for this year centers on the theme: "Iba't Ibang Luto, Pinoy ang Puso."
"We have a long list of indigenous foods that provide trademark to Ilonggos, Akeanon, and so forth, such as; the kadyos baboy langka, laswa, tinuom nga manok, inubaran nga manok to name a few," added Recoter who also cited that rarely seen fruits such as serali, tino-tino, and adlai are being displayed throughout the exhibits.
The celebration also opened the five-day Kadiwa ni Ani at Kita Trade Fair and Exhibits with 13 participating exhibitors who are members of farmers cooperatives and associations from different provinces, namely: Agusipan 4H Club of Badiangan, Iloilo; Alimodian Farmers Association; Deala's Integrated Farm; Guimaras Mango Growers and Producers Development Cooperative; Local Food Terminal of San Miguel, Iloilo; Live Catch; Lorenzo Farm from Dingle, Iloilo; Panay Darag Chicken Breeders Association; Province of Antique; Province of Guimaras; Sunbursts Balay Tablea; Bayanihan Tipon Center of Tubungan, Iloilo; and the Vis Dried Fish and Seafoods.
Meanwhile, Chef Jose Villaluna, the resource person for Kulinarya of the Department of Tourism, shared tips on how to cook and present Ilonggo recipes using indigenous ingredients. With easy-to-follow tweaks in preparing chicken inasal wraps, pancit molo pasta, pinindang croquettes, and bukayo with breadsticks, stay-at-home mothers and agripreneurs can consider this as an additional income-generating source.
On top of the culinary show held yesterday to start the weeklong celebration, the Dept. of Agriculture-VI through the High Value Crops Development Program also conducted a lecture on Urban and Container Gardening to farmer-exhibitors and even mall-goers as walk-in participants. As the FFM coincides with the High Value Crops Week celebration, series of lectures will be done until April 15 including coffee and cacao production, and a health and wellness seminar.
Also read previous news: DA-VI, partner ABC released seeds, fertilizer to Pavia
A cooking contest using black rice as the main ingredient, and food carving art contests are also among the lined-up activities for the FFM celebration.
"I commend everyone for promoting our local products that are fresh from the farm and at a very affordable price to cushion the impact of the pandemic on our budget for food and source of income," said Iloilo City Agriculturist Inigo Garingalo.
He cited that the DA's interventions leveled up the city government's urban landscaping projects through urban integrated farming adoption in the barangays.
"Alongside our successful tie-up in the operation of the Uswag Rolling Store or the Kadiwa On Wheels, DA also supported our plant nurseries, hydroponics, greenhouse, and drip irrigation facilities to enhance our food sources," he added.