Coca-Cola Philippines continues to strengthen its partnerships with like-minded organizations to help address the issue of plastic waste in the country. As part of its efforts, the company has expanded the Ecosystem Impact Program in partnership with Plastic Bank Philippines, a social enterprise that builds collection and recycling ecosystems in communities to prevent ocean-bound plastic waste.
Since the program began operations in Cavite in 2021, it has now expanded to Laguna, with nine new partner shops on board, adding to a total of 15 recyclable wastes collection branches within Coca-Cola Philippines and Plastic Bank's program areas. Furthermore, over 160 new waste collection members have joined the Plastic Bank ecosystem, bringing the total number of members to 600. These new additions to the ecosystem have helped scale the collection of the Program.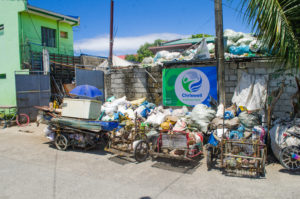 "Together with our partner, Plastic Bank Philippines, we are delighted to see the expansion of the Plastic Bank Ecosystem in Laguna. At Coca-Cola, we recognize our responsibility in helping address the global plastic waste problem, and we remain committed to growing our collection and recycling efforts across the nation, in collaboration with partners and communities," said Atty. Cashmer Dirampaten, Director for Public Affairs, Communications, and Sustainability of Coca-Cola Franchise East Region.
Read: Coca-Cola, Iloilo Provincial Gov't forge partnership for World Without Waste
Through the Coca-Cola Philippines and Plastic Bank Ecosystem Impact Program, partner branches, such as junk shops, are given access to tools and equipment for efficient waste collection, such as sacks, branch uniforms, weighing scales, and shop signages. In addition, members are also provided with training sessions on financial and business literacy, operations management, and health and sanitation. The Program also teaches them how to use the Plastic Bank app, which assists shop owners in tracking collections and sharing their waste collection impact online and at the same time provides ease of access to receive useful information and other benefits from the Program.
Roving waste collection members gather recyclable plastic from households, businesses, and other waste generating sources in the communities and bring the material to partner collection branches. They are the important link or the intermediaries between waste generators and recycling facilities playing a crucial role in the country's waste management system by helping increase the recycling rate and reducing landfill waste.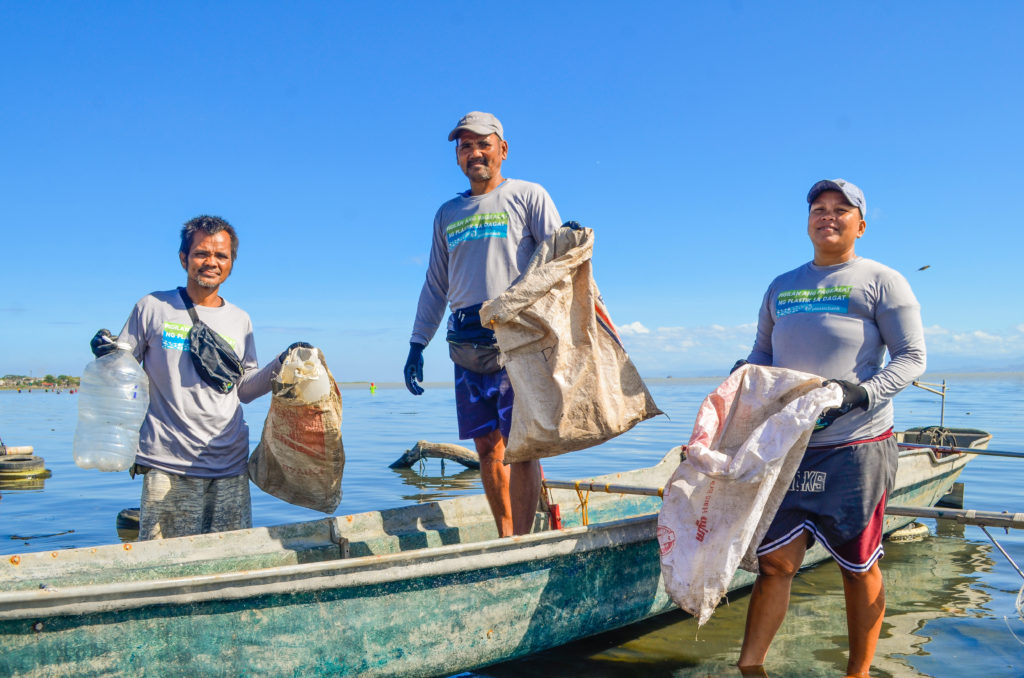 The Program's waste collection members bring the plastic waste to partner collection branches and receive an above-market rate for collected plastic, which is convertible into cash or digital tokens that can be used for health, work and life insurance, digital connectivity, and social and fintech services.
Gidget Velez, Chief Supply and Countries Officer of Plastic Bank, expressed gratitude for the continuously growing 3-year relationship with Coca-Cola Philippines. "Plastic pollution is a major crisis that affects all life on Earth. It requires the collective effort of all humanity to address this issue. We thank Coca-Cola Philippines for being part of our mission to stop ocean plastic and alleviate poverty for three years. Now that we opened a new ecosystem in Laguna, our journey together will create an even bigger impact for our planet and our society."
The Coca-Cola Philippines and Plastic Bank Ecosystem Impact Program intends to empower and equip local junk shops to be able to independently sustain their waste collection ecosystems moving forward, through livelihood opportunities, social and financial benefits, and acceleration of collection capacity and processes. With this growing partnership with Plastic Bank, Coca-Cola Philippines remains committed to its World Without Waste vision and to helping create a sustainable packaging future for Filipinos.