Allain Hablo's 12th solo show, entitled: "The Guided Pursuit" opened at Galerie Roberto. The show will run until March 5, 2021.

Hablo's The Guided Pursuit is a visual meditation on man's journey on earth – Cid Reyes
Allain Hablo's recent works is described by abstract artist and art critic Cid Reyes as a visual meditation on man's journey on earth and on the nature of transient life, inescapably referential, intentional or not, to the current pandemic when all life hangs in the balance.
According to Reyes, Hablo has always worked with a supreme clarity in his abstractions and the collection showed in "The Guided Pursuit" now alludes to the color known as verdigris, a bluish-green encrustation on copper or brass that appears when it is exposed to air or seawater over time.
The ancient Greeks and Romans deliberately corroded copper to make a pigment called verdigris, which means "green from Greece."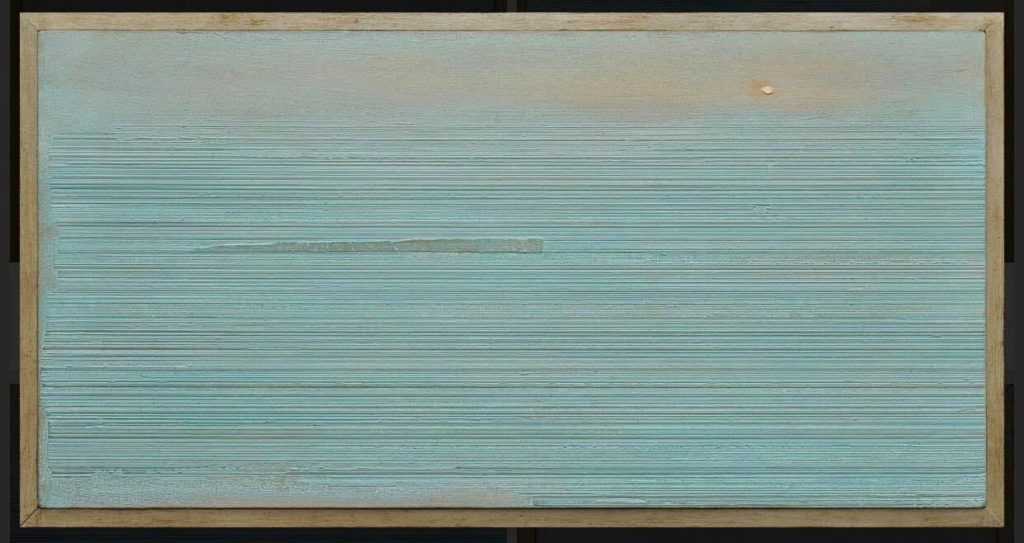 Close to a couple dozen works of various dimensions, Allain Hablo's 12th Solo The Guided Pursuit collection subscribe to the concept of seriality, exploring the phenomenon of repetition and monotonal chromatics of a single tint, shade, and hue.
Seriality denotes any cluster of work linked by a shared theme or subject matter, rendered in a similar technique. Favored for its cool beauty and relaxing color palette, verdigris reigns in Hablo's latest works, an art distinguished by its refinement, subtlety, and nuance.
Hablo is Galerie Roberto's featured artist
Allain Hablo is a visual artist, portrait painter, and muralist. His expertise is in abstract mix-media depicting organic forms that touch the very core of humanity bringing spirituality to a higher level. His works exhibit unique textures and colors beautifully intertwined as if crafted by nature's force. Born on April 1968 in Estancia, Iloilo, Allain is a product of the Central Philippine University (Elementary, 1981; High school, 1985; A.B. Political Science, 1991).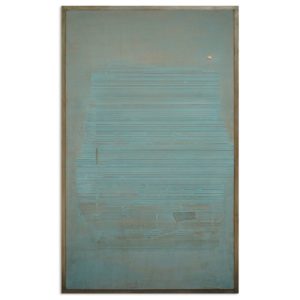 He first broke into the art scene in 1991 as a finalist at the Shell National Student Arts Competition. He steadily earned a name for himself by taking part in and winning several major art competitions, among which were the Juror's Choice award in the Art Association of the Philippines (AAP) Open Art Competition Mixed Media Category in 1993, Third Prize in the Metrobank Young Painters Annual Art Competition Oil on Canvas Category in 2000, and Second Prize in the AAP Open Art Competition Sculpture Category in 2004.
Allain was a Philippine Art Awards (PAA) national finalist in 2000, 2001, 2003 and 2006. He was also the PAA Juror's Choice awardee in 2005. His first solo exhibition was in Vermont U.S.A in 2001, where he received the Freeman Fellowship Award for Asian Artist given by Vermont Studio Center.
Although winning art prizes for his figurative paintings, Hablo is an abstractionist at heart. In his solo and group exhibitions in Manila, Iloilo, Cebu, and Bacolod, he has been consistently creating non-objective paintings that are skillfully restrained manipulations of textures and often monochromatic colors.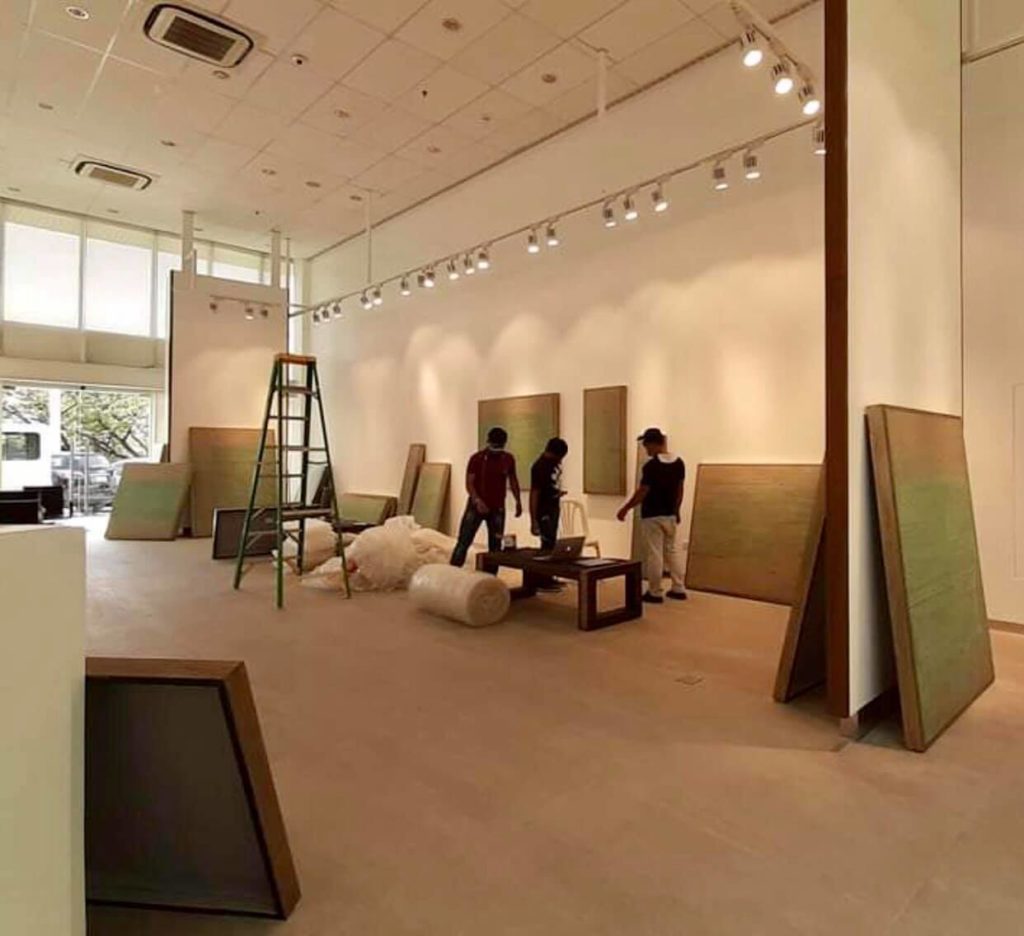 See Galerie Roberto featured video about Allain Hablo and the show Guided Pursuit.
Galerie Roberto is located at Unit 4, Molito Lifestyle Extension Bldg., Madrigal Ave. corner Commerce Ave., Brgy. Ayala, Alabang, Muntinlupa City.
*Text and photos were lifted from Galerie Roberto's Facebook page and from Allain Hablo's Facebook and Instagram posts.