The National Museum of Western Visayas will open a permanent exhibition which will show the region's geological events that illustrate its prehistoric past and all of these have heavily impacted its physical landscape in the Geology and Paleontology Exhibition. It will formally open for public viewing January 25, 2020.

National Museum of Western Visayas is located within the Iloilo Provincial Capitol complex in Bonifacio Drive, right at the entrance of Iloilo City's downtown area.

"The gallery gives the public an insight into the region's complex geology," said National Museum of the Philippines (NMP) Deputy Director-General, Dr. Ana Labrador.
"Through the exhibition, one will learn that the biodiversity and endemism of species in both Panay and Negros Islands are results of their unique geological formation," added Labrador.
#NationalMuseumPH is excited to present to the public the culmination of years of research and fieldwork of NMP staff and the product of tedious exhibit planning, conceptualization and fund sourcing led by the Geology and Paleontology Division.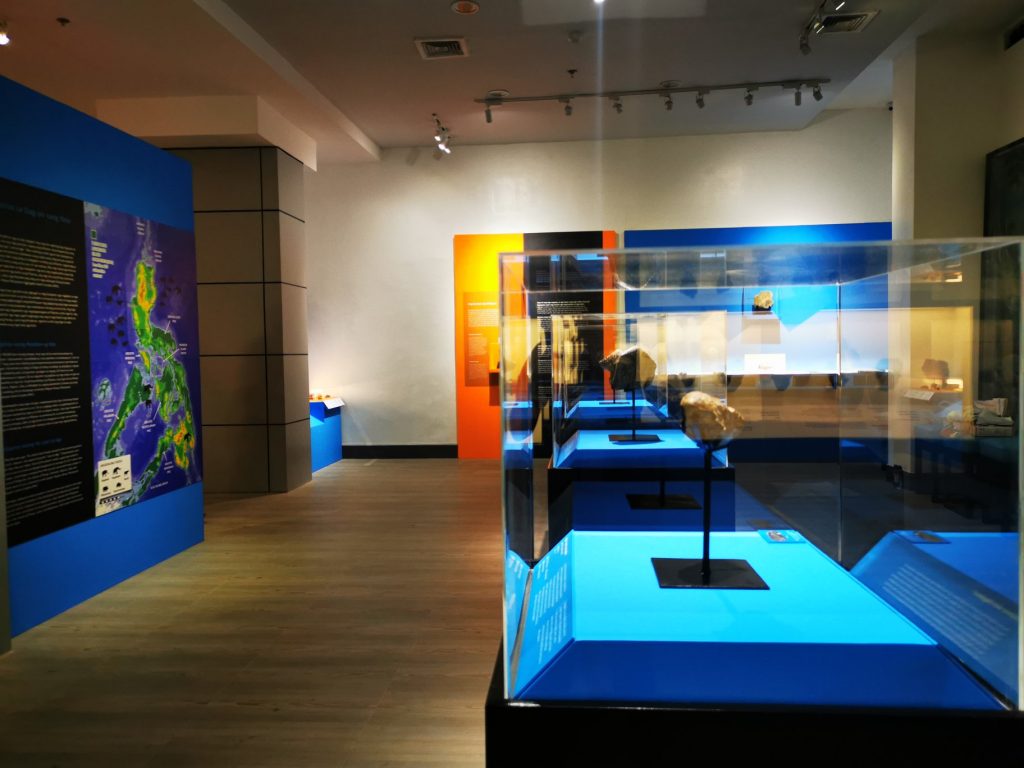 According to WV National Museum coordinator Mayin De los Santos, the exhibition is divided into three themes: Treasures of the Earth, Traces of Ancient Life and Western Visayas Through Time.
The centerpiece of the gallery are the fossilized teeth of extinct elephant species, Elephas sp., and stegodont (Stegodon sp.), found in Cabatuan, Iloilo. These were discovered buried in the Pleistocene rock formation called Cabatuan Formation, shared by De los Santos on her Facebook.
The public can view the samples of the region's rich mineral resources including tektite, the glassy rocks of possible extraterrestrial origin, collected in Iloilo province, one of the few locations in the world with known tektite deposits. They can also get a grasp of WV's flora and fauna dating back five million years ago through the marine and plant fossils.
"Humans have always wondered about the origin of life on earth. And in between this curiosity, humans have adapted to their environment to survive. Through this exhibition, we hope to provide some scientific answers to their question of 'What was the Philippines or Western Visayas like millions of years ago?' We also hope to explain in simplest terms why there are similarities in the flora and fauna in the islands of the region and correlate it with the similarities of the way of life of Western Visayans," added Jaan Ruy Conrad P. Nogot, Senior Museum Researcher of NMP's Geology and Paleontology Division.
#NMWesternVisayas The museum is open Tuesdays to Sundays, 8:30 A.Mm to 5:00 P.M. Entrance is free. Group tours (more than 20 persons) must be booked through E-mail at nmiloilo@yahoo.com or phone 327-3782.
*Text & Photos are from Maricyn De los Santos/NM Western Visayas