Signs of exhaustion as illustrated by Drawinxs.
Medical frontliners are feeling the brunt of an over-stretched fight against the Coronavirus disease in the Philippines. Now entering its 6-month, the positive cases continue to intensify further stressing the response system and causing more deaths.
The struggle to contain is overwhelming and has started to wear down the energy of medical frontliners. They appeal that they be given rest by bringing back stricter quarantine measures to regulate people's movement and minimize exposure on the virus.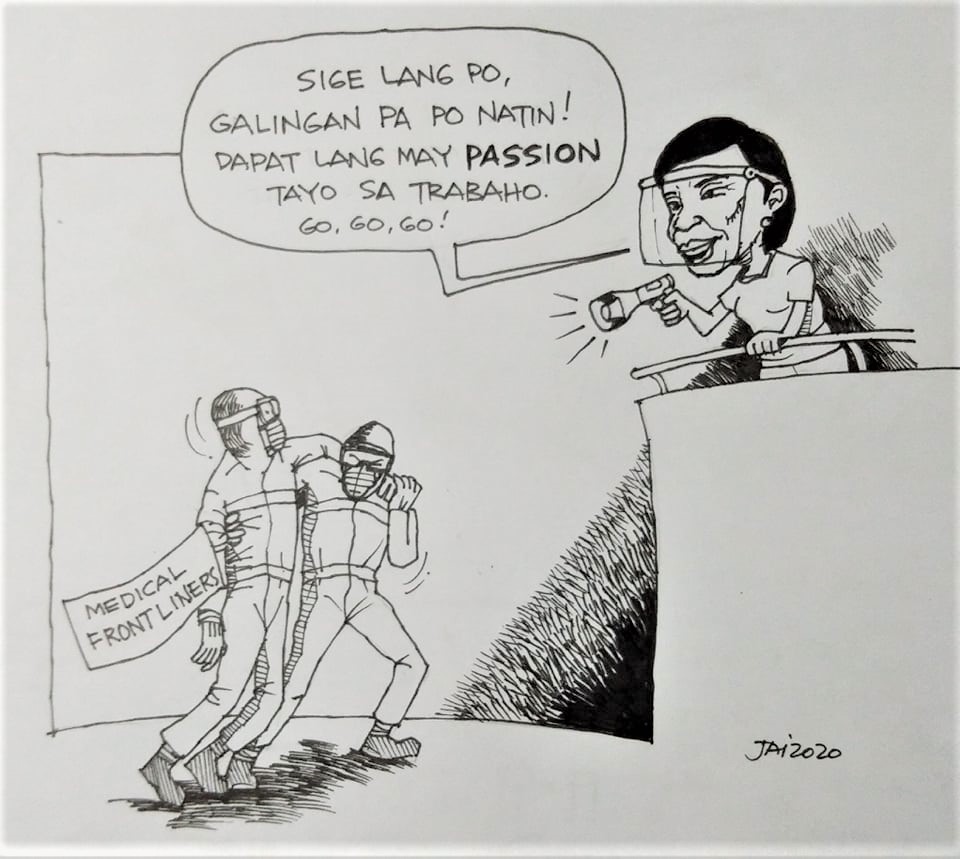 Check out more at https://www.facebook.com/drawinexcess