The USAID ReachHealth sub-grant project implemented in Iloilo City has turned over a total of 14 handwashing stations to various community-based beneficiaries.
The handwashing facility is one of the component of a 3.5 month project, entitled: "Technical Assistance to the City of Iloilo in Various Capacity Building Interventions to Support LGU Community-Based COVID-19 Response."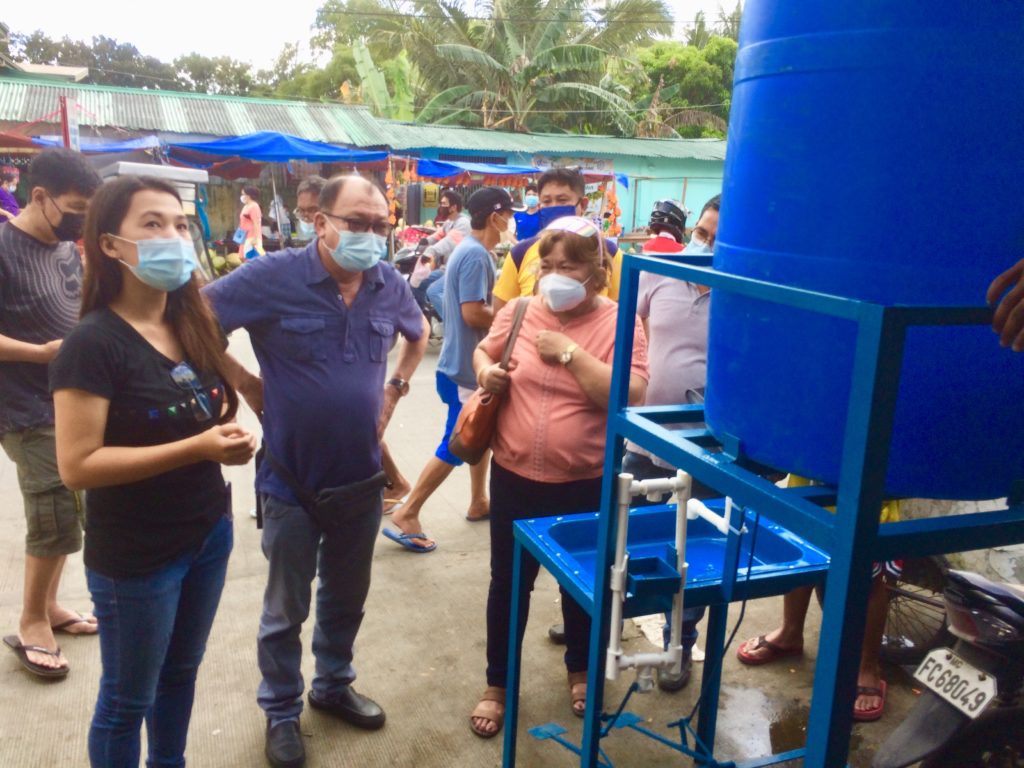 The project was carried out from September to December 2020 by Iloilo Caucus of Development NGOs Network (Iloilo CODE-NGOs), an implementing partner of the United States Agency for International Development (USAID) ReachHealth in Iloilo.
The purpose of the handwashing station is to provide an accessible handwashing service to these publicly utilized facilities to enhance health protocols and to help reduce transmission of the virus.
See other news with Iloilo CODE-NGOs: https://www.peoplesdomain.net/integrity-circles-in-iloilo-produced-multi-dimensional-improvements-to-lgus/
Among the barangays who received a handwashing facility in the city are San Juan, Boulevard, Calumpang, Bolilao, Nabitasan, Baldoza, and Bo. Obrero.
The USAID ReachHealth handwashing stations can also be found in two temporary treatment centers – the Jubilee Hall and La Paz Maternity Clinic. Five public markets were also given a set, namely: Iloilo Terminal Market, La Paz, Arevalo, Molo and Mandurriao.
The handwashing station is a packaged facility. It comes with a water tank, fittings, faucet, sink, and provision for a handwashing soap. It is metal framed and foot operated to prevent hand contact and with a ready water supply and water discharge connection.
The short-term project is a collaborative effort which reinforced the initiatives of the Dept. of Health (DOH-VI) and the various departments of the Iloilo City Government led by the chief executive Jerry P. Treñas against COVID-19.
As an implementing partner, Iloilo CODE-NGOs likewise gathered the support of the Family Planning Organization of the Philippines (FPOP – Iloilo Chapter) and Signpost International.
The major component and activities that were implemented under the USAID ReachHealth Project were the following:
Training of BHERTs on Infection Prevention and Control as well as Risk Communication and Community Engagement;
Training of contact tracers on Infection Prevention and Control (IPC); educational sessions for women and girls on gender-based violence, mental health and adolescent health in partnership with the CSWD;
Microplanning and workshop for Barangay Coordinated Operations to Defeat the Pandemic (CODE) with five hotspot barangays.
The project was completed December 31, 2020.
Read related news: https://andreaguanco.com/iloilo-city-receives-14-handwashing-facilities/