"I very much appreciate and I welcome your support for our city," said Iloilo City Mayor Jerry Treñas to the members of the Iloilo Bloggers Society who reached out on him to discuss how the group can support the first Iloilo Summer Arts Festival (ISAF 2020).
"The development of our arts and culture is one of the main thrust of my administration. We are implementing a lot of programs, why don't you support all our programs," added Treñas during a meeting that he hosted March 3, 2020.
The newly-formed group of professional bloggers has expressed support to ISAF 2020 and they have proposed to come up with digital media materials that will complement efforts of the City Government and to help generate public involvement.
The ISAF 2020 is another first for Iloilo City who has been experiencing a surge of arts engagement since its hosting of the Visayas Islands Visual Arts Exhibit and Conference (Viva ExCon) in 2016.
Digital media and the public
Treñas have shared that public end-users of information have transformed with time as he expressed recognition of the increasing role of digital technology on the day-to-day consumption of news information.
"While the old form of media remains important, social media has become the preference of the public like Facebook, Twitter, and Instagram and we need to be mindful of these changes," he expressed during the two hour meeting which unexpectedly stretched to become an afternoon of light and casual conversation between the bloggers and the chief executive.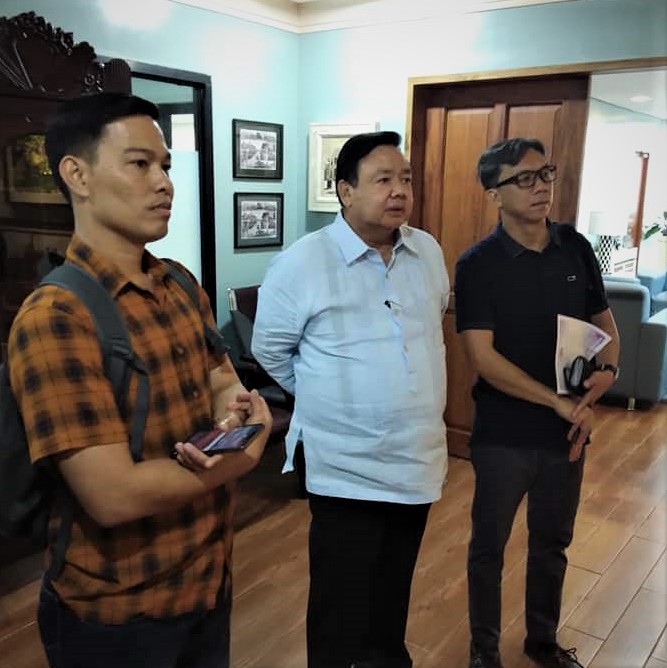 "I have received a lot of messages expressing interest for the Summer Arts Festival. This is the reason why I also feel a bit "stressed" because of the huge effort and requirements that is needed in organizing this event. But I'm looking forward that this will be a successful one and you know that as bloggers you play a vital role so that we will be able to realize that," Treñas emphasized.
The mayor reported that art writers, newspaper columnists, and art critiques are expected to come to Iloilo City for the event.
It will be a gathering of various artists who represents different art forms from visual art, music, performance, theater, film, literature, culinary, horticulture, crafts, and living museums. The holding of the events are scattered in various locations both indoor and on public spaces.
A Public Office and Gallery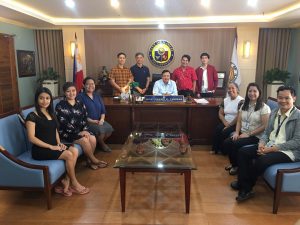 It is the first time for most members of the IBS to visit the Mayor's Office since Mayor Jerry P. Treñas re-assumed as the city's chief executive following the May 2019 mid-term elections.
The Mayor acted as a tour guide for the bloggers and he shared the various renovations and the interior rearrangements that he applied on the office making it like a gallery of art pieces and restored furnishings.
Like a story-teller, Mayor Treñas was delighted to share how a conference table or an office chair were rescued from neglect and then restored in order to preserve its historical significance so that future generations will be able to appreciate it.
He also commanded familiarity on each of the paintings that were hanging on the walls by proudly pointing on the works of Ilonggo artists like of Alex Ordoyo, Cezar Arro, Sonny Tolentino, and a Rock Drilon, among others.
The Mayor's Office has an expanded space with numerous conference rooms to accommodate various meetings and gatherings.
"This office is open for all," underscored Treñas, and "we renovated it so that it will become more accessible and transparent to the public. There are days that almost all of these rooms and sofas are filled with people."
The Mayor's Office has been named as the Ramon Muzones Hall in honor of the Ilonggo writer, novelist, and poet who was posthumously conferred a National Artist for Literature award in October 2018.
Seven out of the 15 core members of IBS attended the meeting. Among the present were Nonoy Taclino (Iloilo Today), Nile Kris Banga (Nile on Weekends), Zach Golez (trendy.ph), Sheila Mae Gomez (Blog for Iloilo), Andrea Ortega Guanco (Feature Iloilo), Gina Juarez (Gorgeous Lifestyle PH), and this blogger and writer.