San Miguel Corporation who is known to build safe communities for Filipinos who were affected by disasters and those who reside on hazard zones has once again delivered its promise this time on affected residents of the P734-billion Manila International Airport project in Bulacan.
Residents in the coastal barangay of Taliptip in Bulakan, Bulacan, have started to build homes on safer zones after the food and beverage conglomerate provided them with lump-sum cash assistance.
A total of 369 resident beneficiaries who used to live in shanties and on houses built on stilts in the coastal area was able to construct safer housing units from the cash assistance and this time with essential services like power and water.
"We are looking forward to transfer to our newly-constructed house later this month in Brgy. Bambang, said beneficiary Teody Bacon who also emphasized that the site the he selected was elevated, thus safe during rainy season.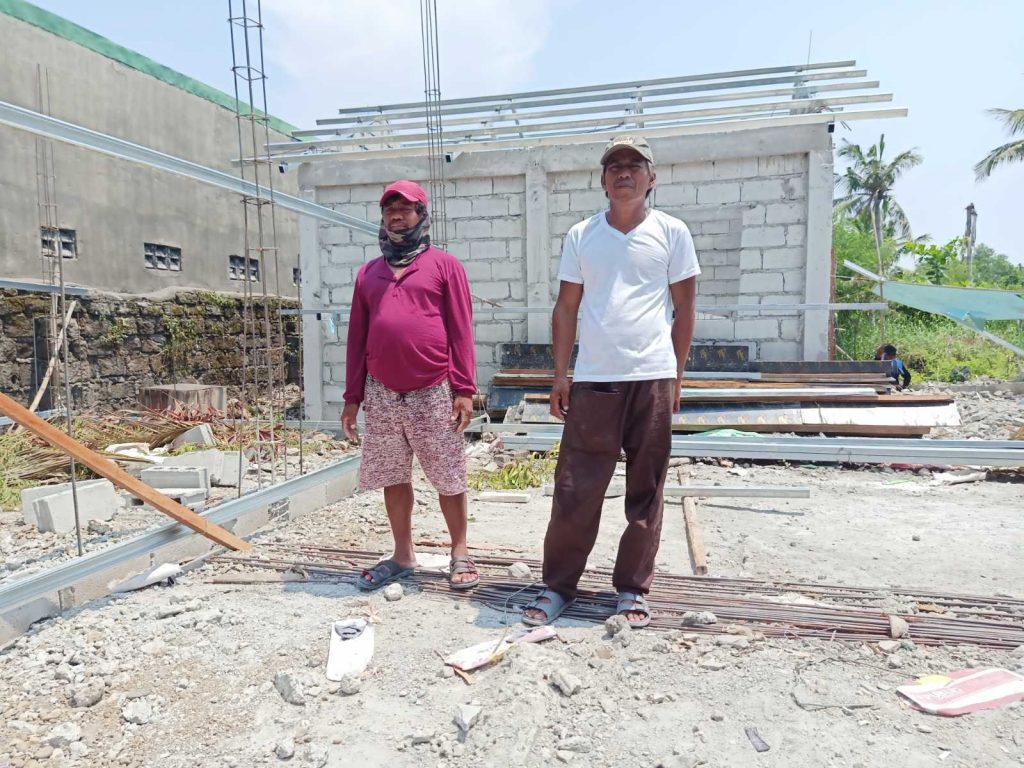 In addition, Bacon said that the housing unit is made of concrete, far safer and different from the one that they had in Brgy. Taliptip which was made of plywood and bamboo, materials that are easily destroyed by the rain and waves driven by strong winds during a rainy season.
The lump-sum amount provided by SMC to beneficiaries were determined based from the appraised value of their homes. Shanty dwellers totaling to 277 received P250,000 each while concrete house owners accepted an amount multiplied by two with an additional P100,000.
There were also 92 residents who did not qualify as beneficiaries yet SMC provided them with cash assistance.
The financial assistance extended by SMC has enabled qualified beneficiaries to voluntarily transfer to locations that they have selected. There are beneficiaries who bought a house or even land where they can construct a house.
Beneficiaries who were more prudent with the cash support were able to start their own small business, pay off outstanding debts, or set aside money for the education of their children, said SMC.
There were also beneficiaries who decided to remain in Bulacan to maintain their employment while others went back to their home provinces like Nueva Ecija, Bataan, Manila, Albay, Camarines Sur, Sorsogon, Samar, Masbate, Negros Oriental and Negros Occidental in the Visayas.
For those who will stay in Bulacan, they will offered with the opportunity to learn skills that they can use to get jobs at the airport or to start their own small business.
Residents of Brgy. Taliptip were workers and former caretakers of privately-owned fishponds that have gone out of business. Hence, apart from safe housing, SMC has also developed livelihood capacity building effort on various skills in partnership with the Technical Education and Skills Development Authority (TESDA) in preparation for work at the airport.
"Many have already completed building their houses. What is important is that they are now living in safer areas, in stronger houses they can be proud of and pass on to their children. They will no longer be exposed to the elements and to risk, whenever there are typhoons," said Ramon S. Ang, SMC president and chief operating officer.
The Manila International Airport project by SMC is 35-kilometers north of Manila. It is considered to be the single largest investment by any company in the Philippines.