Sangobion issues voluntary product recall, practicing abundance of caution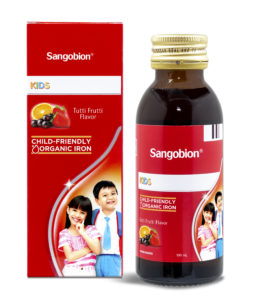 P&G Philippines, in consultation with the Philippine FDA (Food and Drug Administration), would like to inform the public that we are initiating a voluntary recall of Sangobion® Kids 100 ml (Iron + Vitamin B-Complex) in the Philippines.
Sangobion® Kids 100 ml is indicated for the treatment and prevention of iron deficiency anemia (IDA) in children, latent insufficiency of iron and vitamin B during the growth period, and iron deficiency after loss of blood. It is also used as a supplement during conditions of chronic illnesses and during convalescence.
The voluntary recall is limited to Sangobion® Kids 100 ml sold in the Philippines. Sangobion® Kids sold in other countries are not impacted by this recall. No other Sangobion® product sold in the Philippines or other countries is impacted.
Upon learning of the potential presence of ethylene glycol above the allowable limits in raw material, we decided to take precautionary measures including the voluntary recall of all batches of Sangobion® Kids 100 ml. Though the issue only impacted some batches, we are recalling all batches out of an abundance of caution.
Nothing is more important to us than the safety of our consumers and the quality of our products. The potential presence of ethylene glycol in the product may result in adverse drug reactions. That is why even though our inspections and tests are still ongoing, we have decided to proactively recall all batches still in circulation to ensure our consumers only get products that meet P&G's quality promise.
WHAT SHOULD YOU DO?
If you have purchased Sangobion® Kids 100 ml in the Philippines, we advise you to discontinue using the product. You may contact P&G Consumer Care at https://sangobion.com.ph/contactus or by scanning the QR code for guidance on return and refund of the product.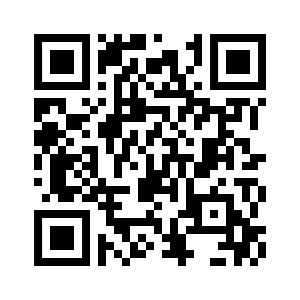 Retailers and pharmacies are requested to stop distribution, sale and use of the product and contact your authorized distributor's representatives for the return of remaining stocks. Healthcare professionals are also requested to stop distributing sales samples and return remaining stocks to their P&G sales representatives. For any additional questions, you may contact us at (02) 8894 3955 (Metro Manila) or 1800 1888 8008 (Outside Metro Manila).
If your child has consumed the product and experienced adverse reactions including the following: vomiting, diarrhea, abdominal pain, headache, altered mental state, symptoms of acute kidney injury like inability to pass or reduced urine, lower back pain, or additional symptoms of irritability, lethargy, pale appearance, decreased muscle tone, and loss of appetite in younger kids, please contact the National Poison Management and Control Center at (02) 8524 1078 and seek urgent medical attention and please report to the FDA: www.fda.gov.ph or at the P&G Consumer Care contacts above.
As one of the leading consumer health companies in the world, P&G will always comply with the law and regulations where our business operates. We continue to work with the FDA, our customers, and consumers in taking the necessary actions on this matter.