Puluy-an Art Gallery put together by award-winning Ilonggo artist Melvin Guirhem and educator-wife Recheal Olivares Guirhem will formally open on November 5, 2022 (Saturday), 6:00 P.M. with an inaugural group show @Home.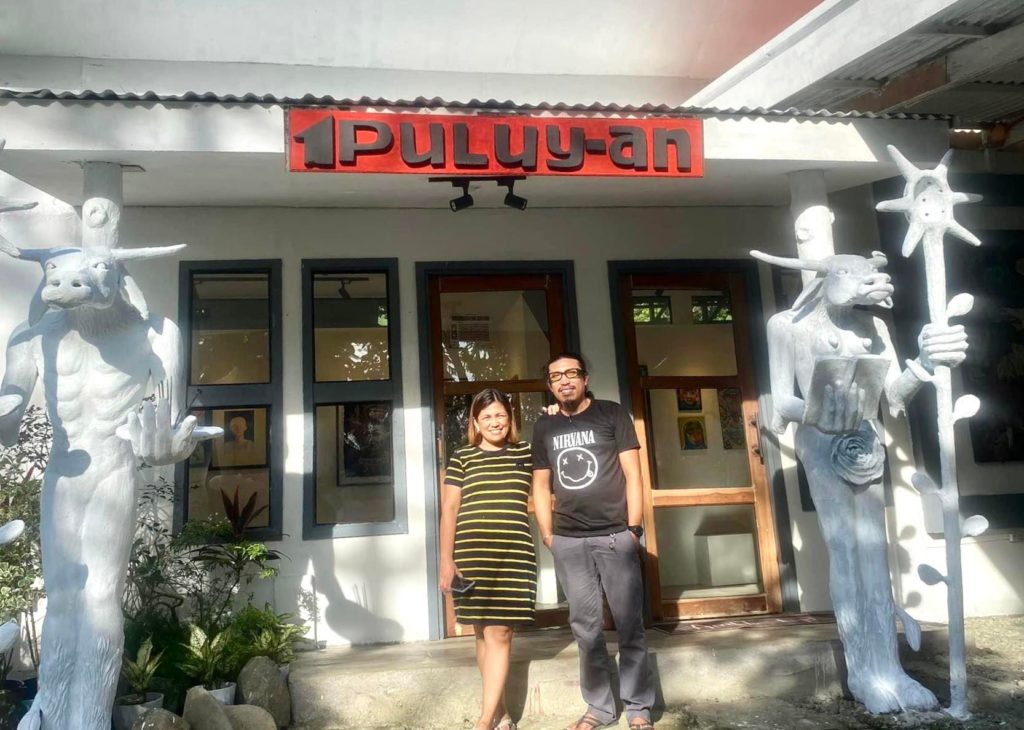 The name "puluy-an" means home in Hiligaynon and the gallery will serve as the home of Ilonggo artists and art students who intends to pursue a vocation in visual arts.
The Guirhem family aims to develop an art residency program in Puluy-an which will provide art education and mentorship to young budding artists.
The artist-run Puluy-an Art Gallery is a new addition to the steadily growing art galleries in Iloilo demonstrating the growing number of artists who are establishing art spaces, which shows the diversity of art subjects and the creativity and artistry that can be found in the Province and City of Iloilo.
The gallery is established at the Guirhem property at Brgy. Bita Sur, Oton, Iloilo, a First Class Municipality 11 kilometers away from Iloilo City. It can be accessed both from the town proper and also from Sta. Barbara-San Miguel access road through the Oton-San Jose-Sta. Barbara Road.
Melvin Guirhem (b. 1980) is a painter who developed the use of fabric on his art with colorful stitches that depicts traditions, culture, and familial relationships showing narratives of struggles and triumphs of everyday life. He weaved stories in a tapestry using scraps of clothing, a skill inspired by his grandmother who was a seamstress, now considered a rare preoccupation.
The work of the 42-year old artist, entitled: Failed Reconciliation is the Grand Prize winner in the 25th Philippine Art Awards (PAA) in 2020.
The year after, Guirhem showed his work together with PAA Visayas finalists Jason Delgado and Noel Elicana in Puersado V at the Museo Iloilo.