PINKTASTIC ILOILO weekend fun ride for Leni was a call for solidarity and unity.
PINKTASTIC ILOILO! was chanted by around 500 Ilonggo bikers who pedaled along city streets of Iloilo City dubbed as the Most Bike-Friendly City in the country to express support on the presidential bid of Vice-President Leni Robredo for the May 2022 National Elections.
Almost all cities who participated in Tropa ng Pag-asa (Team Robredo-Pangilinan) National Caravan drove their vehicles with the exception of the Ilonggos who opted to bike to exhibit the city's major attraction – its bike lane network and growing biking sector composed of gentle people or referred to as malambing.
The Ilonggo bikers cheered after Vice-President Leni Robredo's declared that "Lalaban Tayo" for the May 2022 elections last October 7, 2021 and many of them was reenergized to go out and bike.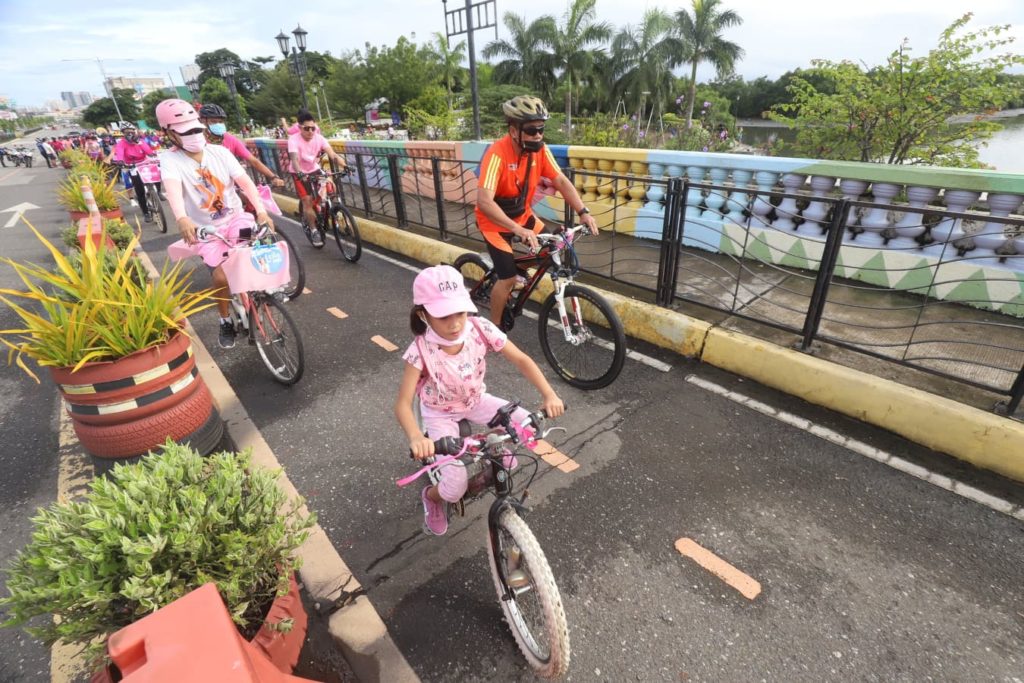 It was originally a fun ride of 15 bikers who missed a slow bike ride along city streets for biking was limited because of changing health protocol classification of the city as a result of the Coronavirus pandemic.
However, it spread through word of mouth that a small group of workers, community leaders, and bikers supporting VP Leni was planning to make a leisurely weekend morning ride and so it got louder through social media groups.
All of the sudden we requests swarmed from many bikers that they will also join the group ride.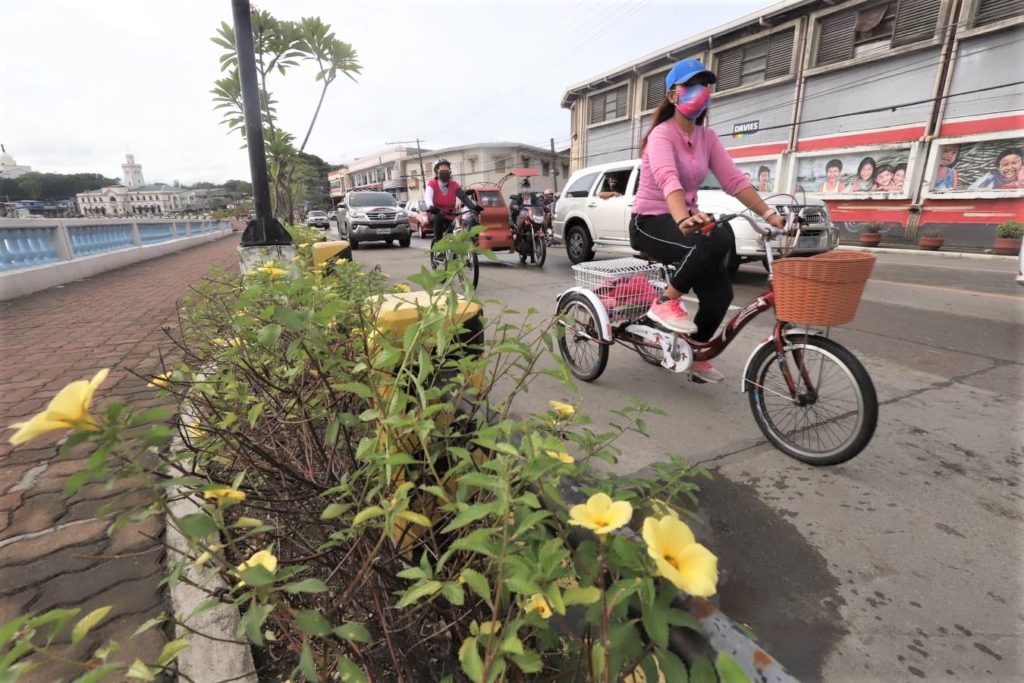 In just three days, the 15 bikers expanded to 100; it increased to 200, and followed by 300. On the day of the fun ride around 450 bikers registered at the assembly area located at the Esplanade 1 Extension, another major attraction of Iloilo City along the Iloilo River.
An estimated total of 500 joined the ride which passed through the bikeable Esplanade 4 and 6 and it passed through the University Loop bike network, main thoroughfare, and major landmarks of City Proper, La Paz, Jaro, Mandurriao, and Molo districts.
The ride had a total distance of 23kms and with good weather condition. There was a spontaneous participation of the Ilonggos from different walks of life. Spotted were children, the elderly, workers, women, members of LQBTQ community, faith-based representatives, and professionals.
The fun ride had Sen. Risa Hontiveros as a guest, just in time for Sen. Hontiveros visit in Iloilo City.
The Fun Ride for Leni was the Ilonggos' show of commitment for sustainable mobility, environmental protection consciousness, healthy lifestyle, and political maturity. It also underscored our call for restoration of decency, honestly, and unity as one Filipino people – characteristics, we believe, that only VP Leni Robredo personify and possess.