The Medical City (TMC) Iloilo presented three milestones reflecting its commitment to delivering healthcare services befitting of a modernizing regional urban center that is Iloilo City. These three new developments made TMC Iloilo stand out from the rest of the healthcare institutions operating in the city.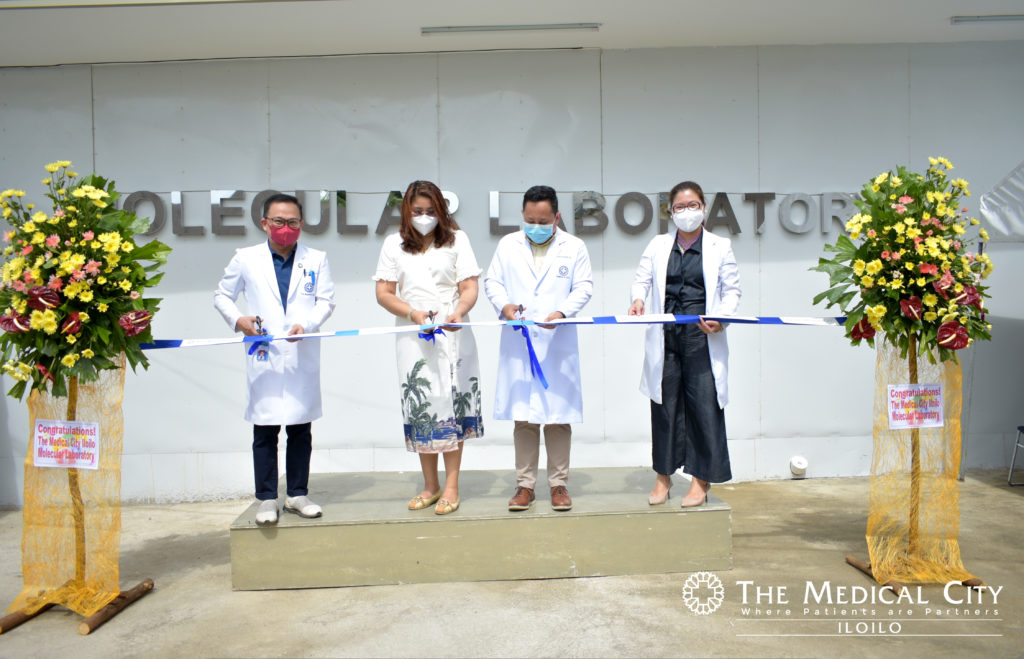 The health center beside the picturesque Iloilo River now has a Molecular Laboratory, which offers more opportunities for clinical research and in developing new medications in Western Visayas.
The Molecular Lab, one of Medical City Iloilo milestones, was opened June 20 and was graced by TMC Iloilo executives led by the hospital's Chief Executive Officer Dr. Felix Ray Villa.
The Molecular Lab is positioned to serve as a Center for Research Reference Laboratory for Clinical Trial Use and it is seen to cater to more clinical trials and other related research that may lead to medical breakthroughs.
"TMC Iloilo is once again taking the lead in making healthcare innovations possible through our Molecular Laboratory. This facility is not just meant to make our laboratory services more efficient. This will be also a game changer in the region's healthcare landscape as we make clinical research more accessible," Dr. Villa noted.
Also Read: The Medical City's novel leadership ushered remarkable transformations
Aside from being a center for clinical trials, TMC Iloilo's Molecular Laboratory makes the hospital's laboratory services more efficient with its faster turnaround time for results. Moreover, the said facility also helps doctors treat infectious diseases sooner and more precise with its advanced systems. Thus, impacting treatment and care of patients.
This new development shows TMC Iloilo's steadfast commitment of making healthcare available for all through its innovative approach amidst the challenges of the pandemic.
"As a hospital known for our pioneering programs, we remain to be committed in bringing healthcare services closer to the Ilonggos. With our newly-opened Molecular Laboratory, we further affirm that commitment to our patient partners," Dr. Villa added.
State-of-the-art healthcare services
Two more Medical City Iloilo milestone were unveiled.
Last June 14, TMC Iloilo made history after it opened the Cardiac Catheterization Laboratory – Western Visayas' first Thoracic Endovascular Aortic Repair (TEVAR), and the Philippines' first Subdural Hemorrhage Embolization.
Performed by Dr. Rowena Ona, Interventional Cardiologist-Peripheral Vascular Intervention from TMC Ortigas together with TMC Iloilo Interventional Cardiologist Dr. James Catoto, and TMC Iloilo Thoracic and Cardiovascular Surgeon Dr. Leo Malunes, the region's first TEVAR procedure was done to manage a patient who had a thoracic aneurysm, a condition where the heart's main artery, aorta, becomes significantly widened usually caused by high cholesterol or sudden injury.
In addition, the country's first Subdural Hemorrhage Embolization was performed by Dr. Victor Erwin Jocson, TMC Interventional Neuro-Radiologist. It is a minimally invasive procedure that uses a material called embolic agents to block off blood through the blood vessels, thus, stopping the recurrent subdural bleeds in the brain. In this case, Onyx + sphericals embolic agents were used to manage the patient's condition.
It is a medical breakthrough worth noting that breaks the belief that cases like this can only be done through surgical evacuation procedures.
Pushing the boundaries through Healthcare Innovations
The Medical City is known as the trailblazer in healthcare in Western Visayas and it brought to Iloilo a number of state-of-the-art medical services which are mostly the first of their kind in the region.
This is in line with TMC Iloilo's commitment to bringing healthcare closer to the Ilonggos and its neighboring provinces. To note, TMC Iloilo houses the first Cardiac Catheterization Laboratory in the region.
Now in its 11th year of operations, TMC Iloilo's Cardiac Catheterization Laboratory has been instrumental in conducting not only heart procedures, but also other procedures that were only performed outside Western Visayas before.
The Medical City Iloilo milestones highlights the importance of having the right people who have the same vision as the rest of the organization, said TMC President and CEO Dr. Eugene Ramos.
Previously: TMC Iloilo opened Out-of-Hospital Care Services
"TMC is here for the long haul, and that means investing not just in structures and processes, but in people. Ofcourse, we should savor and celebrate the highs of the moment but we should never lose sight of our role in shaping the future – our future, TMC enterprise's Infinite Game," he noted.
On his part, TMC Iloilo Chief Executive Officer Dr. Felix Ray Villa envisions TMC Iloilo to still the lead in terms of healthcare innovations in the region.
"The future is bright for TMC Iloilo as we plan for more programs and services that will definitely change the healthcare landscape not only of Iloilo, but also of the region as a whole. The milestones that just happened in our hospital only proves that TMC Iloilo never ceases to think of ways to make healthcare better in this part of the country," Dr. Villa said.