The beautiful Island of Higantes in the Municipality of Carles in Iloilo has received a green light for an EcoTourism Zone classification.
The movants at the House of Representatives were Ilonggo legislators Raul Tupas (5th District), Michael Gorriceta (2nd District), and Julienne Baronda (Lone District, Iloilo City) who filed House Bill 7657 declaring the island as an EcoTourism Zone.
The Act is consists of seven (7) section and anchored by a declaration that it is "the policy of the State to promote a tourism industry that is ecologically sustainable, responsible, participative, culturally-sensitive, economically viable and equitably beneficial to local communities."
The Act urges the Dept. of Tourism (DOT) to prioritize its development in conformity with the rules and regulations that govern ecotourism zones development and to have a coordination with Dept. of Environment and Natural Resources (DENR), Tourism Infrastructure and Enterprise Zone Authority (TIEZA) and the Local Government of Carles.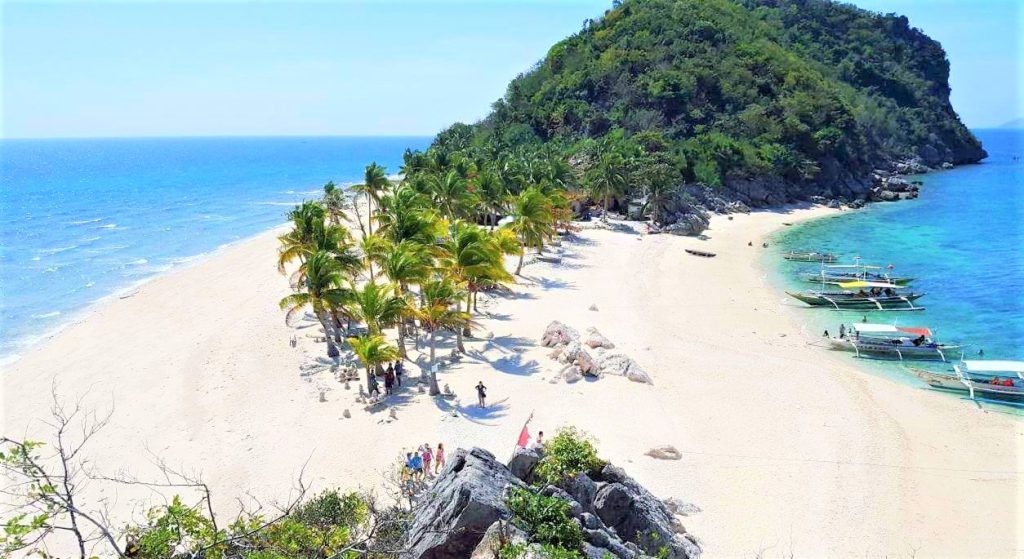 An ecotourism is defined by the "DOT Rules and Regulations Governing Accreditation…." as a "form of sustainable tourism within a natural and/or cultural heritage area where community participation, protection and management of natural resources, culture and indigenous knowledge and practices, environmental education and ethics, as well as economic benefits are fostered and pursued for the enrichment of host community and satisfaction of visitors.
The Gigantes is a group of island with barangays, namely: Asluman, Granada, Lantangan and Gabi. These are the last and farthest island barangays in the town of Carles, a second class municipality located in the Northern Iloilo.
_______________
* Content photo was lifted from the Facebook cover photo of Iloilo Provincial Tourism Officer Bombette Golez Marin dated September 28, 2020.
** Featured photo Tangke at Isla Gigantes was lifted from https://en.wikipedia.org/wiki/Carles,_Iloilo.