Remember MECQ? You should. It's like a déjà vu by Drawinxs Wednesday because we have been here before.
MECQ or Modified Enhanced Community Quarantine is among head spinning health protocol category that only convey that people need to stay at home, observe stricter health protocols like physical distancing, wearing of a face shield, and of a face mask.
Iloilo City was once again placed by the Inter-Agency Task Force in-charge of managing Covid-19 situation upon the appeal of Mayor Jerry P. Treñas because of new wave of positive cases which included personnel and workers at the Iloilo City Hall.
The IATF has issued Resolution No. 116-C dated May 22 which placed Iloilo City under MECQ from May 23 to May 31. The MECQ level was however extended and it is in effect as of June 9 considering continued rise of Cocid-19 cases across the metropolis.
Iloilo City earned the moniker as "wakanda" because of its seemingly popular effort to prevent the increase of Covid-19 last year.
One year after, Drawinxs Wednesday better illustrated the situation with local government plea to eat alone even at home.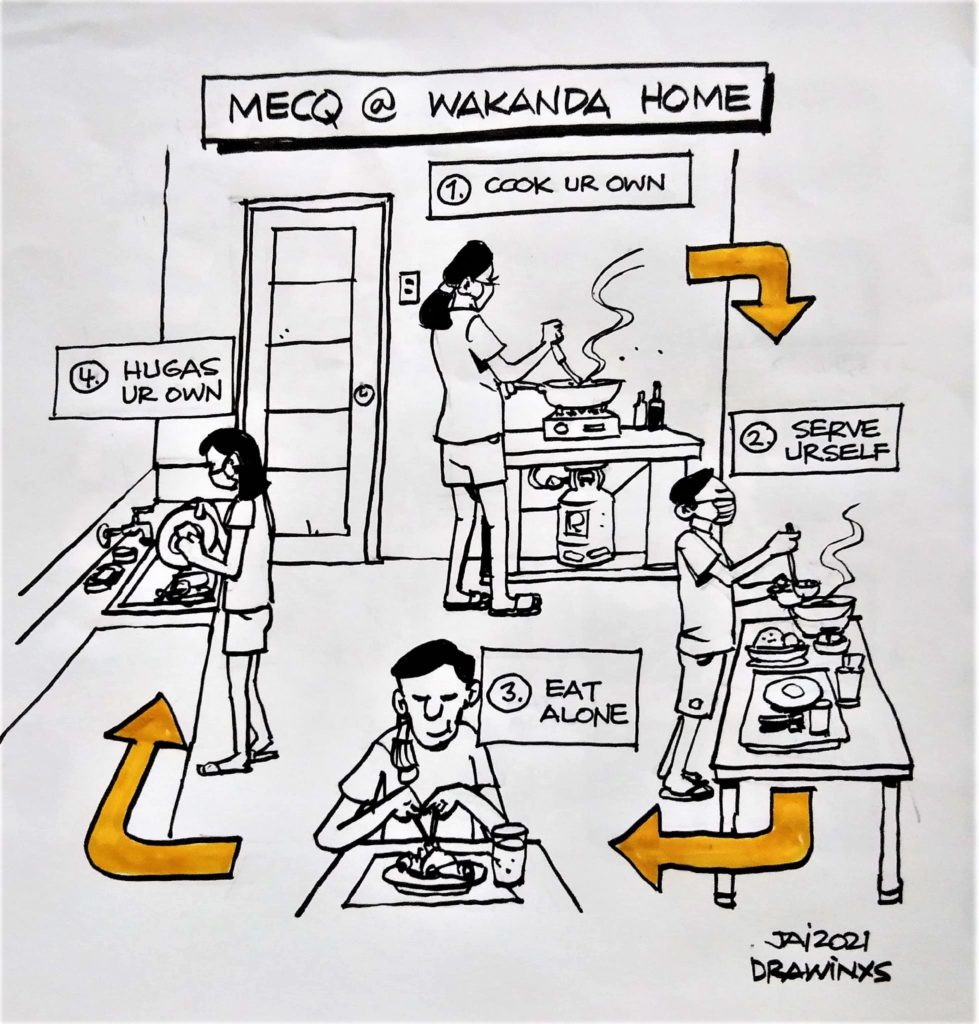 Previously in Drawinxs Wednesday