Back to the primitive? Funny to a few, irritating to some, but a real serious problem to many.
Digital and online learning comes down with a deluge of problems and challenges: from inability of attitudes to adopt to the times, mental and emotional stress, anxiety as a result of technology, and up to technical issues of connectivity – the issues are endless for an ill-prepare nation.
Drawinxs covered this issue in Farmer Juan.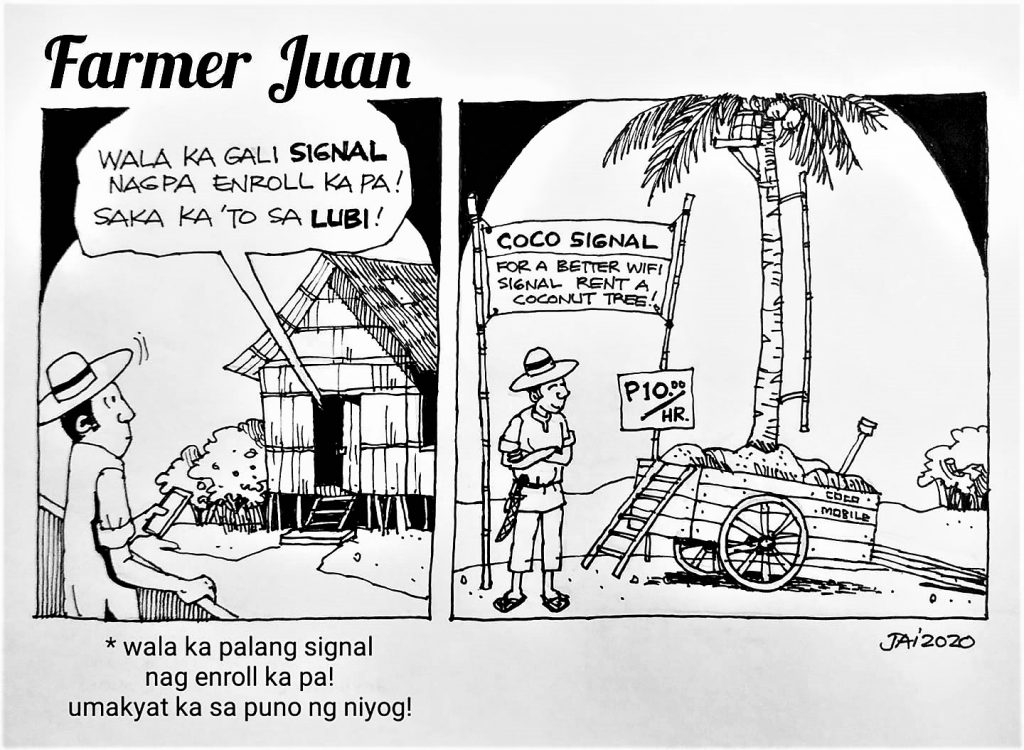 See more editorial cartooning by Drawinxs at https://www.facebook.com/drawinexcess
You can now wear your favorite Drawinxs editorial cartoon by going to https://printacoph.com/collections. See samples below.