The featured photo is a First Place winner in the 83rd Iloilo City Charter Day Photo Contest professional/amateur category by Ilonggo photog Arnold Almacen.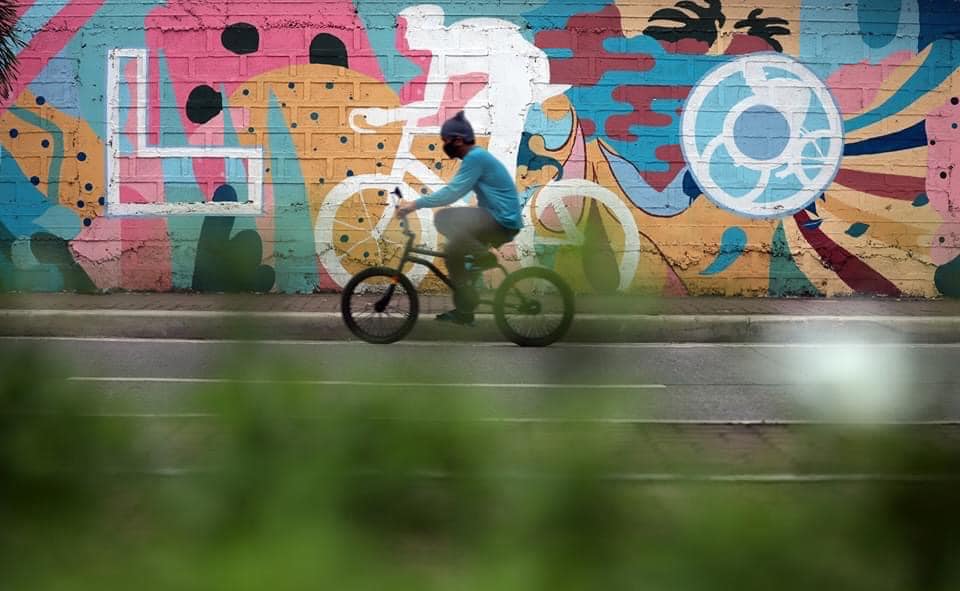 The photo captures an Ilonggo worker who happened to bike in front of a public art mural that likewise carry biking as a subject. The art display is a wall of SM City warehouse beside the protected bikelane located along the busy service road of the Benigno Aquino Avenue across SM City Iloilo.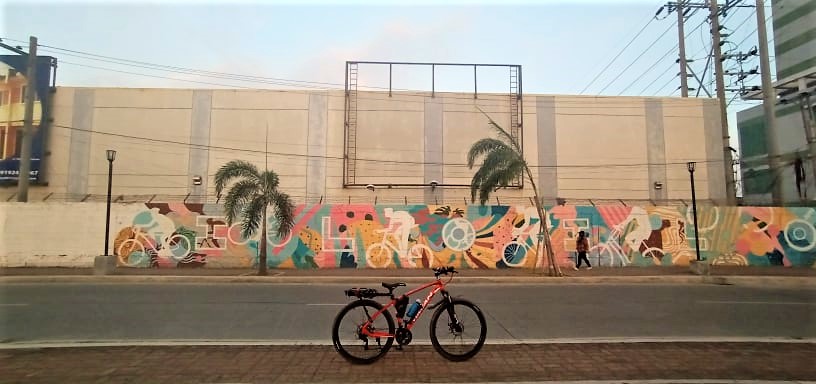 Almacen, who also bikes during weekends, kept on returning on this particular spot for three days and patiently waited for a perfect timing for this photo.
Almacen's "winning photo shows how street photography captures fleeting moments of life, and how timing is indeed critical," described photojournalist Leo Solinap in a sunstar.com.ph news article that he posted.
See the complete photo gallery of winning photographs at https://www.facebook.com/iloilocitygov/photos/?tab=album&album_id=3501052716592919