The project co-funded by the European Union and by the German Federal Ministry for Economic Development Cooperation in the Province of Iloilo has come to its successful end.
The project was entitled: Developing a Countrywide Culture of Integrity through Multi-Sectoral Local Government Integrity Circles or popularly known as the Local Government Integrity Circles (LoGIC) Project.
The three-year project was started in 2017 with a vision to improve the general governance well-being of LGUs by 2020.
The project involved 300 LGUs nationwide whose task was to facilitate the institutionalization of good governance practices like connecting various actors to LGU decision-making, strengthening confidence of investors, and enhancing effectiveness of programs implementation of government agencies.
There were 30 LGUs who became a partner of the LoGIC Project in the Province of Iloilo.
It was implemented by the Iloilo Provincial Government through the Local Economic Development and Investment Promotions (LEDIP) Center represented by Velma Jane C. Lao and the Iloilo Caucus Development NGOs Network (Iloilo CODE-NGOs) led by its executive director Emmanuel C. Areno.
The project implementation was participated by civil society network in Iloilo, namely: PROCESS Foundation Panay, Signpost International, and Creative Community Foundation in close coordination with the Local Enterprise and Investment Promotion Offices of the LGUs.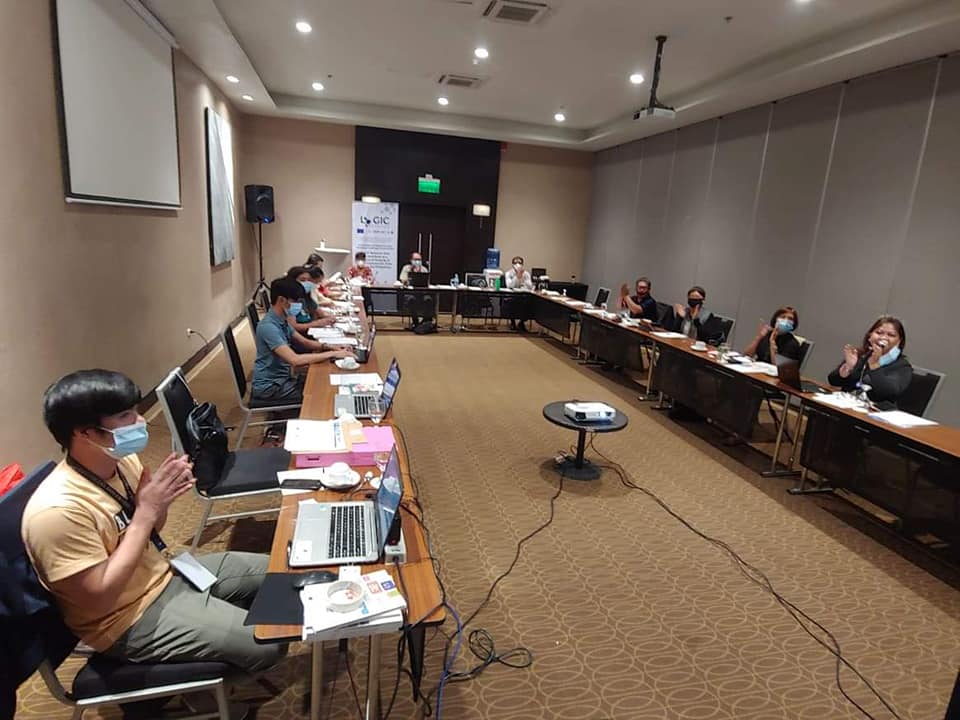 "We are delighted that the LoGIC Project displayed exemplary results even in such a short period of time," said Emmanuel Areno of Iloilo CODE-NGOs.
"We consider this engagement with LEDIP and the Provincial Government as one of the most enriching for it delivered its desired results to the CSOs and it strengthened CSOs-LGUs relationship." added Areno.
The project implementers reported some of the success highlights of the project like the following:
It attained the complementary support that LGUs needed from various stakeholders in programs implementation;
It activated constructive engagement on their respective municipalities resulting in the passage of relevant sectoral legislations and policies that respond to people's needs;
It created new localized programs and services with institutionalized budget support; and,
It achieved collaborative solutions on challenges faced by LGUs, especially in the period of the global pandemic.
The LoGIC Project is coming to its close end of October this year and its assessment also revealed that partner LGUS were able to gain the active participation of civil society, business and small enterprise actors, and other development stakeholders in decision-making processes in their respective municipalities.
The 3-year LoGIC Project in the Philippines was implemented by the Konrad-Adenauer-Stiftung Philippines and its activities were realized in partnership with the European Chamber of Commerce of the Philippines (ECCP), Centrist Democracy Political Institute (CDPI), League of Provinces of the Philippines (LPP), League of Cities of the Philippines (LCP), and League of Municipalities of the Philippines (LMP).