PLDT-Smart Foundation, in cooperation with the Philippine Drug Enforcement Agency (PDEA) Regional Office VII, recently distributed "Happy Packs" to children of persons under the Balay Silangan Reformation Program in Cebu.
"Bringing happiness to children has always been a source of joy for us in PSF. Especially during these times of the pandemic, even simple pleasures already mean a lot to children. We are happy to participate in our own small way," said PSF President Esther O. Santos.
"Because of your donation, we have 300 Happy Packs for the children of surrendered drug personalities in our BALAY SILANGAN REFORMATION PROGRAM. "Balay Silangan" is a national drug reformation program which offers temporary refuge with the objective of reforming drug offenders into self- sufficient and law- abiding citizens of the society," said PDEA RD Levi Ortiz.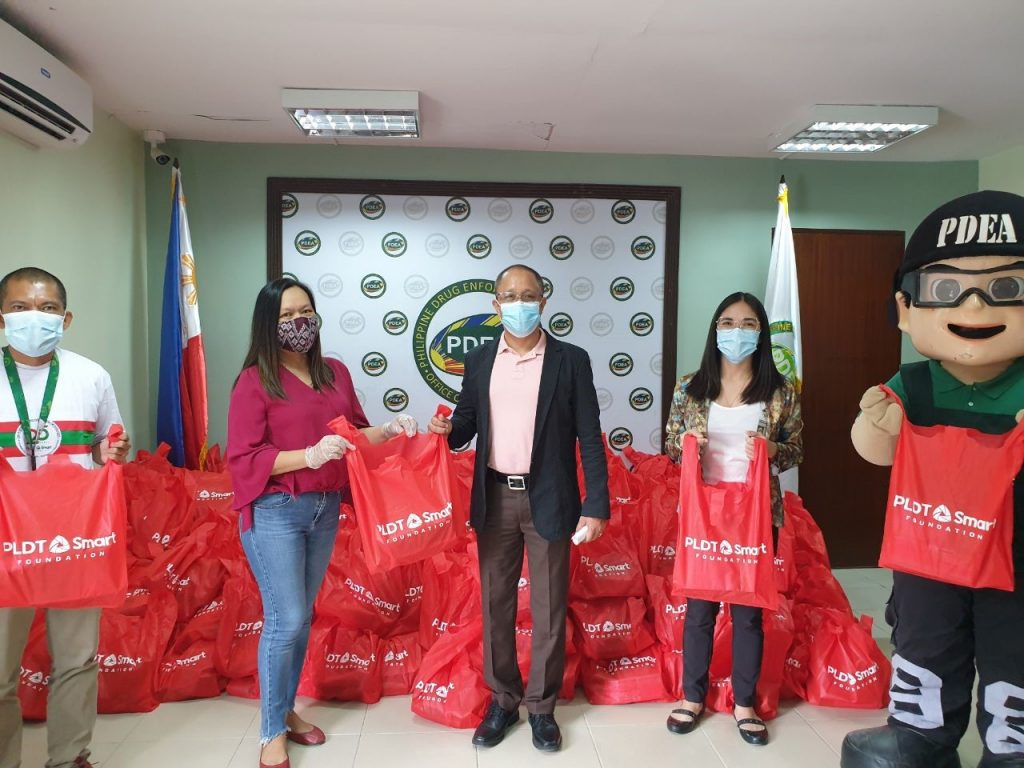 "PDEA believes that the power of your gift will not only positively affect the lives of the surrendered drug personalities but also their children and their family," Ortiz added.
Present with Ortiz during the turnover were Engr Neil Godinez and NN Navarro of Smart.