AC Health brings 'Care Beyond Cure' to Healthway QualiMed Hospital Iloilo and launches first fertility and reproductive health hub in Western Visayas
On Monday, Ayala Healthcare Holdings Inc. (AC Health) officially unveiled QualiMed Iloilo's new name and signage – Healthway QualiMed Hospital Iloilo. This comes after the rebranding launches of the Healthway QualiMed Hospital Santa Rosa and Healthway QualiMed Hospital San Jose del Monte. The series of signage unveilings marks the integration of all AC Health's hospitals and clinics under the Healthway Medical Network (HMN) brand.
On the same day, Healthway also launched its Women's Center, with its flagship facility – the Iloilo Fertility and Reproductive Care Center (IFER). Women's Health is one of the priority programs under Healthway's Connected Care Circles, which offer a unique model of integrated multi-disciplinary team care based on global best practices. The Healthway Women's Health program was developed with the support of I.E. Medica, a major importer of pharmaceutical products also within the AC Health portfolio. Through the program, Healthway addresses all aspects of a woman's health – screening, diagnostics, and treatment.
The first of its kind in Western Visayas, IFER serves as the hub for fertility and reproductive needs of women and families. It is a one-stop shop, offering advanced diagnostics and interventions, including intrauterine insemination, in-vitro fertilization fertility banking.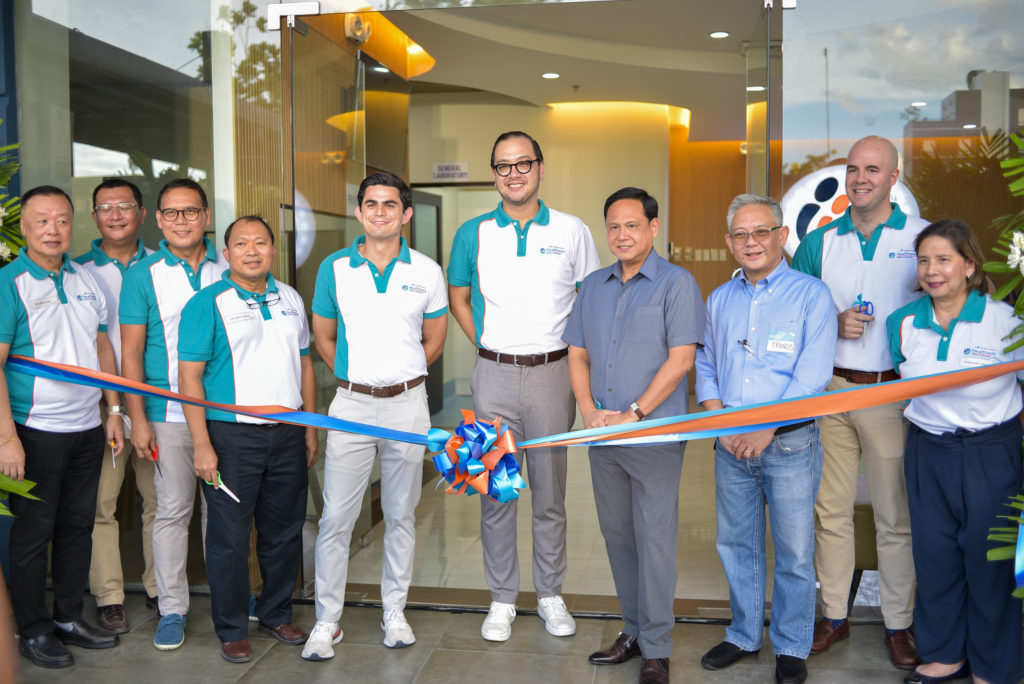 "Women's Health is integral to our vision of Connected Care Circles. Through all of our Women's Health Centers across our Healthway Medical network, we are able to provide seamless, coordinated, and cost-effective care in response to the complex and unique health needs of women," said Paolo Borromeo, President and CEO of AC Health.
See: Atria Park District an artsy Iloilo neighborhood
"Care Beyond Cure," HMN's brand promise conveys its innovative model of care. Margaret Bengzon, Healthway QualiMed Group COO, explained "Today, as we launch our Healthway Medical Network brand, we reaffirm our commitment to human-centric care – integrated care that leverages the entire HMN network in responding to the full range of our patient's needs."
Also present during the event were local government and Iloilo province officials. In attendance were Jaime Alfonso Zobel de Ayala, Head, Business Development and Digital Ventures of Ayala Corporation; and Jaime Z. Urquijo, Vice President, Business Development of ACEN Corporation, as well as leaders from AC Health and the Healthway Medical Netwok.
Throughout the year, HMN also plans to open three more multispecialty centers in Cebu, Cagayan de Oro, and Davao, expanding the Healthway Medical Network to a total of 15 outpatient centers by the end of 2023.
###
AC Health
Ayala Healthcare Holdings, Inc. (AC Health) is a wholly-owned subsidiary of the Ayala Corporation and serves as the portfolio company for healthcare businesses. Its vision is to build an ecosystem that links every patient to a seamless healthcare experience. Its portfolio includes Generika Drugstore, the pioneer in generic retail pharmacies, IE Medica and MedEthix, major pharmaceutical importer and distributor, Healthway Medical Network, a network of primary care, multi-specialty, corporate clinics, and full-service hospitals. AC Health has also invested in health technology solutions, most recently, KonsultaMD, a healthcare aggregator app that offers online consultations, medicine delivery, and clinic and diagnostic booking.